After a long hiatus due to the pandemic, foundation students of INTI's Center of Art & Design (ICAD) at INTI International College Subang welcomed the opportunity of being back on campus and being able to physically practice their art in an open studio. The Foundation of Design (CFDE) presented its cross disciplinary practice activity entitled Creative Archive – a creative collaboration between students that explored a range of mediums, encouraging individual and group investigations besides embarking on a creative discovery amongst students.
Ting Yu Ling, a Head of Programme at ICAD, proudly shared that through Creative Archive, the students harnessed the idea of "Wearing the Message", a showcase undertaking the theme of world peace in a response to the ongoing wars between certain countries around the world.
"It is pleasing to see that students are aware of and understand these conflicts happening around them. When it's translated into a good piece of work, it's even more rewarding because as lecturers, we see how the knowledge we impart is bearing fruit," said Yu Ling.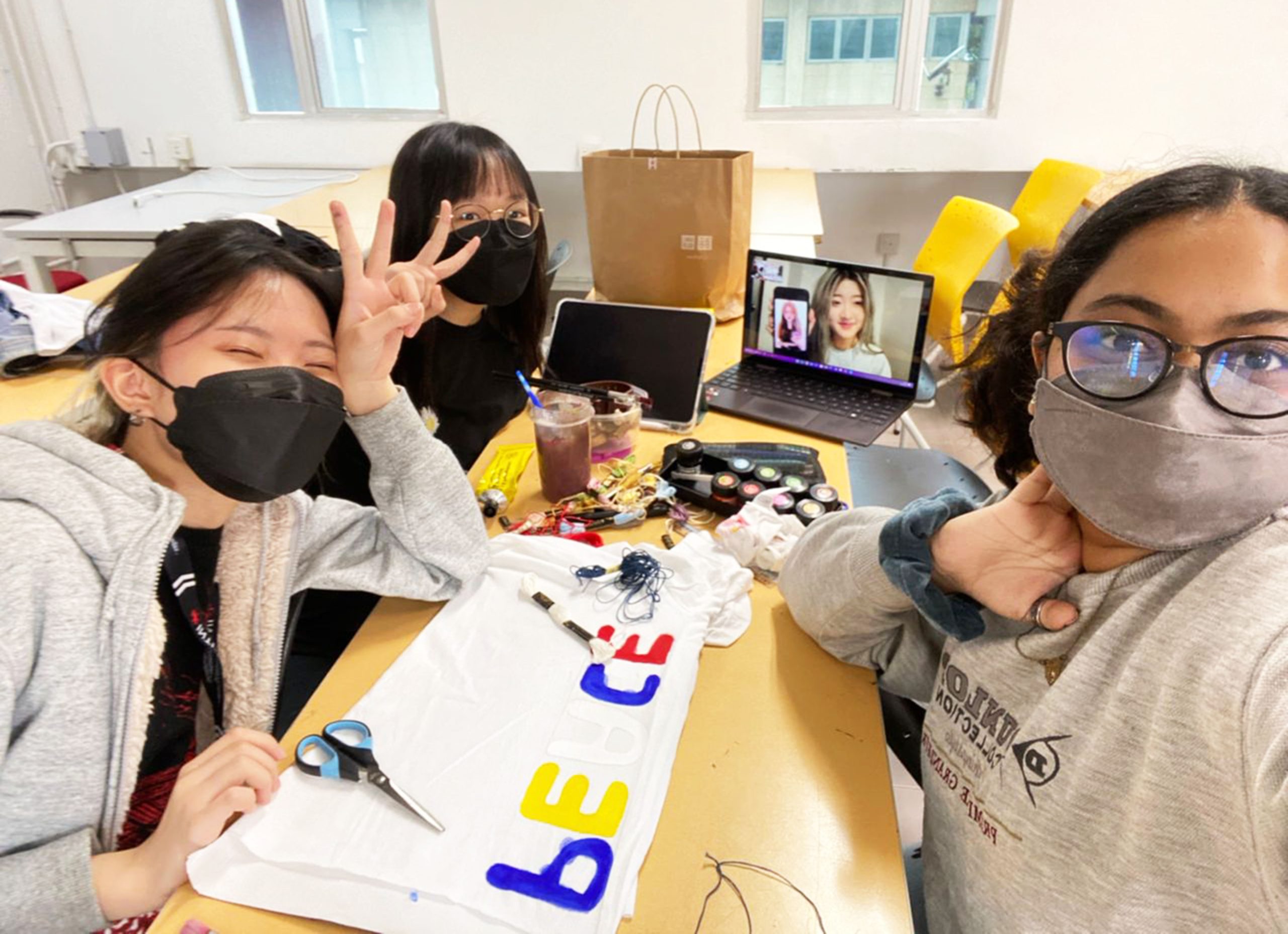 INTI International College Subang's Foundation in Design (CFDE) students brainstorming prior to the Wearing the Message showcase.
She also explained that the students gathered in a series of brainstorming and creative exploratory sessions while working through the showcase. "Students were assigned to different groups tasked to design upcycled outfits which communicate messages that liberates the soul and ignites the imagination, while encouraging more people to focus on social movements to achieve a goal that will unite the people and bring world peace.
Yu Ling further elaborated that students worked around the clock to thoroughly understand the objective of the showcase and present it to their target audience.
"They presented their sketches and inspirations through numerous trials and experimentations to achieve a desired outcome," Yu Ling shared about her students' dedication towards the showcase.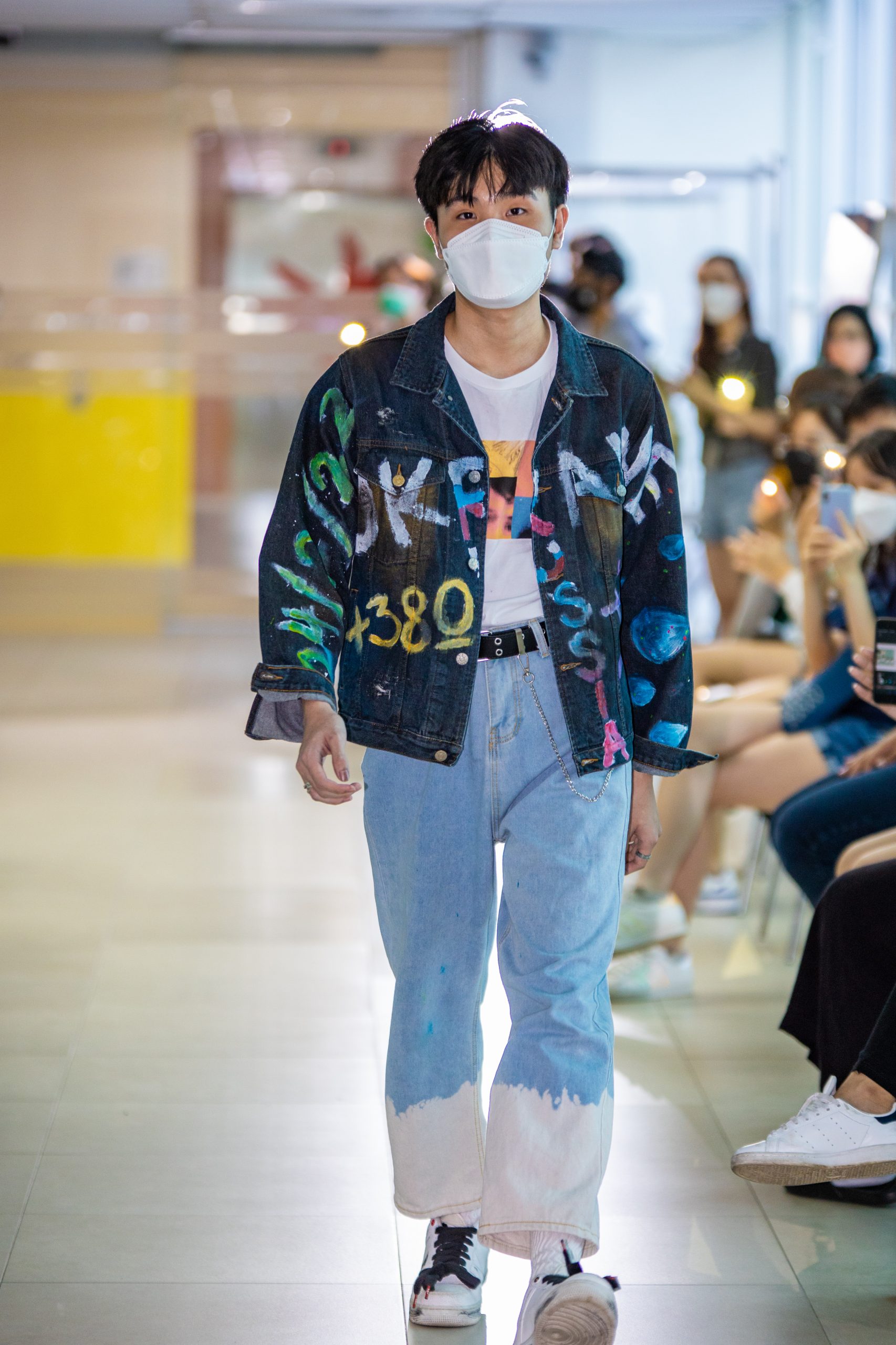 A student walks down the runaway to display an upcycled outfit that highlights the importance of world peace.
After a week-long journey of exploring, experimenting, and learning with interest and curiosity, the foundation students proudly presented their final product during a fashion walk at the Mezzanine floor of the INTI International College Subang campus.
"It was a joyous occasion for the students as they proudly strode the runaway with outfits that depicted their ideas and inspirations to support and reflect world peace in a colorful manner. Their lecturers were proud to see students going out of their comfort zones and putting knowledge to practice.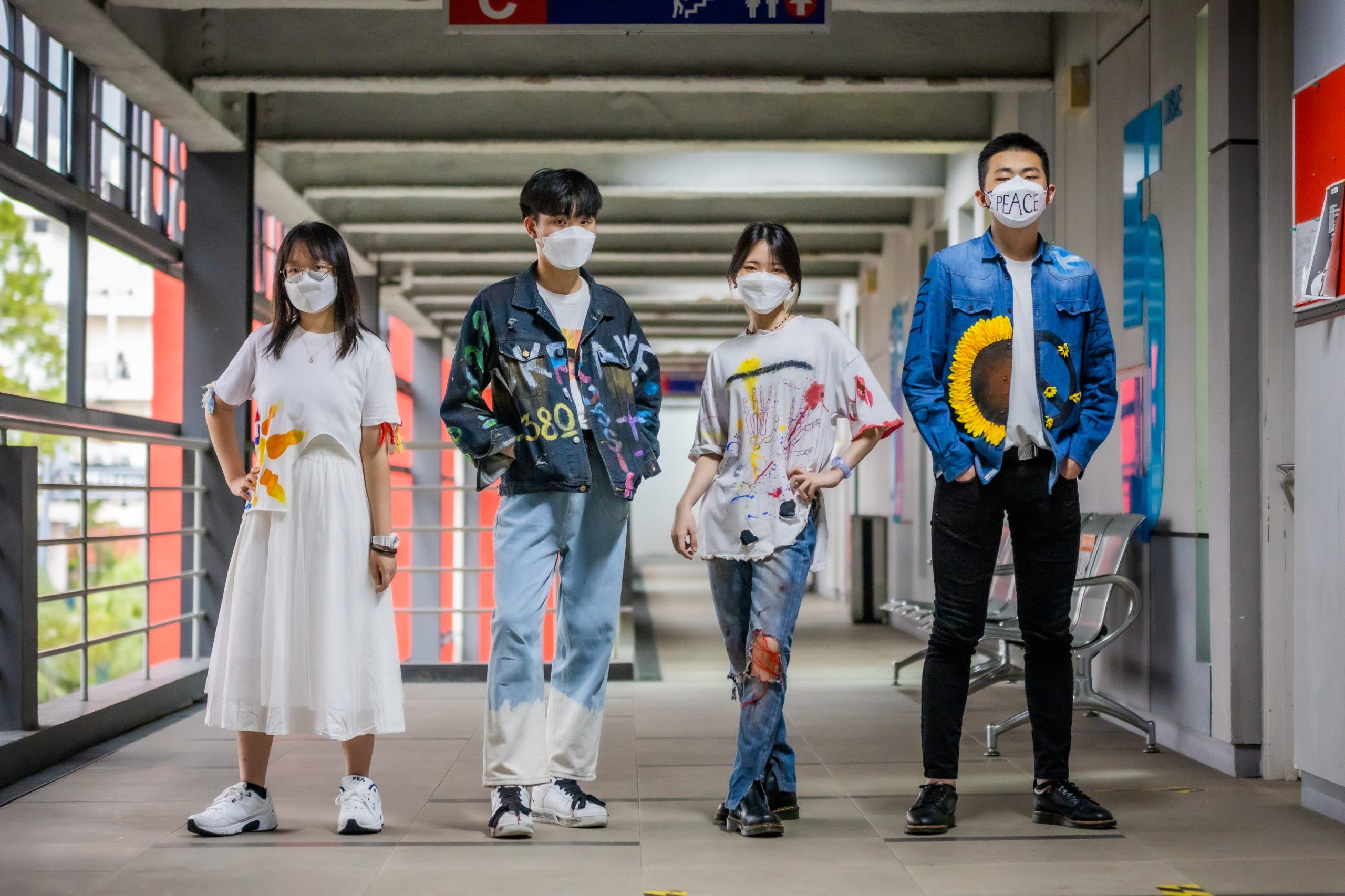 Foundation in Design (CFDE) students from INTI International College Subang pose for a group photograph at the end of the showcase wearing upcycled outfits they designed.
"INTI established ICAD which offers a full array of art and design programmes along with state-of-the-art facilities to further nurture our students. Other than that, ICAD emphasizes on regular curriculum revamping, where feedback from different stakeholders are collected to create a robust and industry-relevant curriculum," stated the Dean of ICAD, Ang Tong Yin.
Tong Yin is hopeful that these showcases and projects will function as a pathway for students to develop and exercise the necessary basic and artistic skills for further studies in art and design along with exposure to important concepts and skills needed for an eventual career in the creative industry.