Each year in May, the Kadazan-Dusuns and other ethnic groups in Sabah celebrate the Kaamatan Festival to give thanks for a bountiful harvest. It is also a time for people to get together, to feast and to renew communal relationships. This harvest festival is celebrated throughout the month of May.
Following relaxed standard operating procedures since 1 May, INTI College Sabah was able to organise an event celebrating both Kaamatan and Hari Raya Aidilfitri. "This year we were able to plan a physical celebration for both the Kaamatan Festival and Hari Raya," said Fatimah Ali Dad, who is the event's organising chairperson and a member of INTIMA, the student government of INTI College Sabah.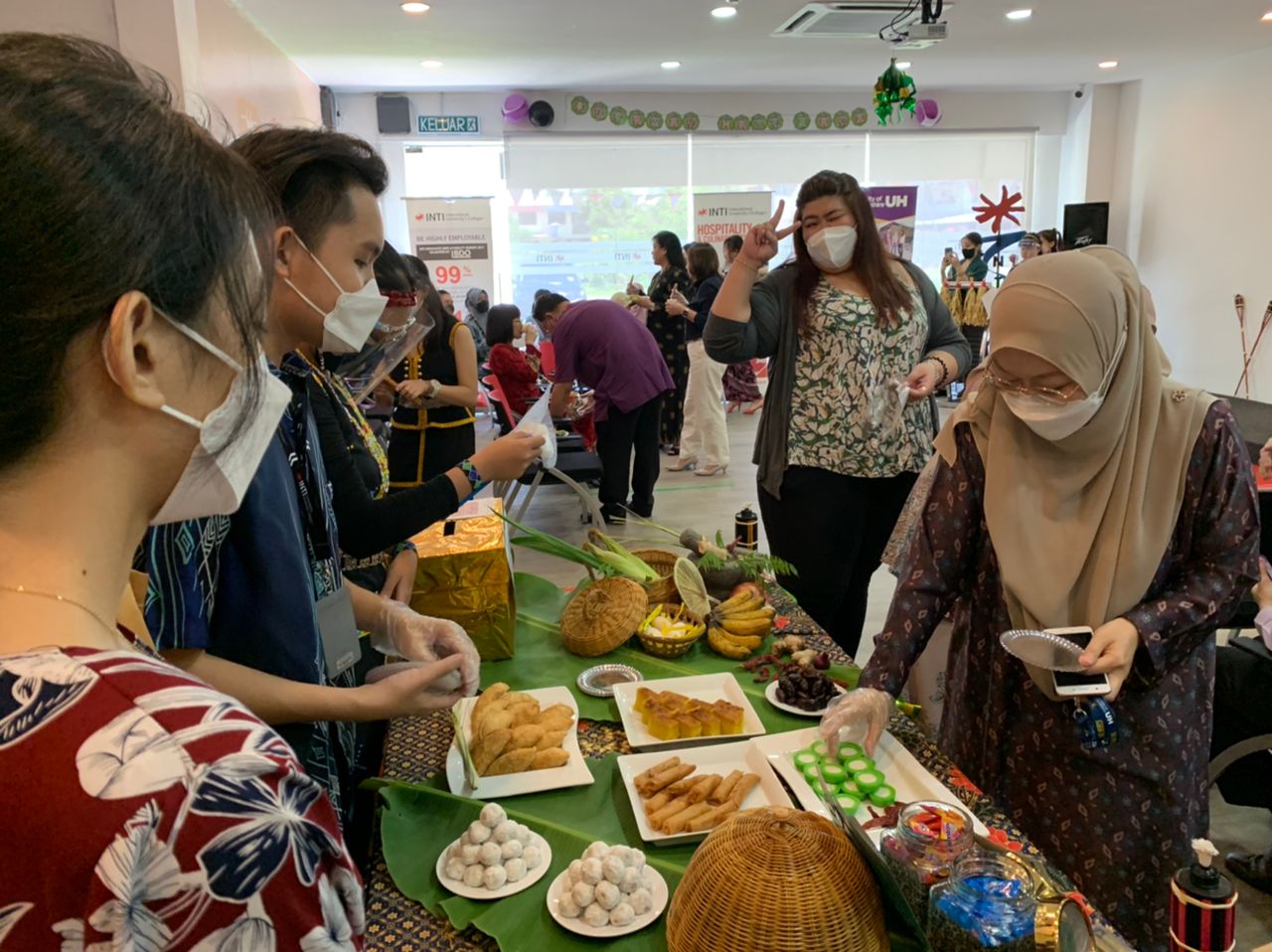 Lecturers visiting the Charity Club's open house and sampling the food served.
Despite being a small event, she said the celebration gave provided an opportunity for ICS staff and students to embrace and appreciate the local cultures. Fatimah added, "Though done on a small scale, the students really enjoyed the activities held such as fashion show and performances. This really makes us happy."
The festivities, organised by the 27th INTIMA on 25 May 2022, began with a spread of scrumptious food and a mini open house, during which the Charity Club, Buddhist Club and Business Class Clubs competed against each other to produce the best decoration. The winner for best open house decoration was the Charity Club.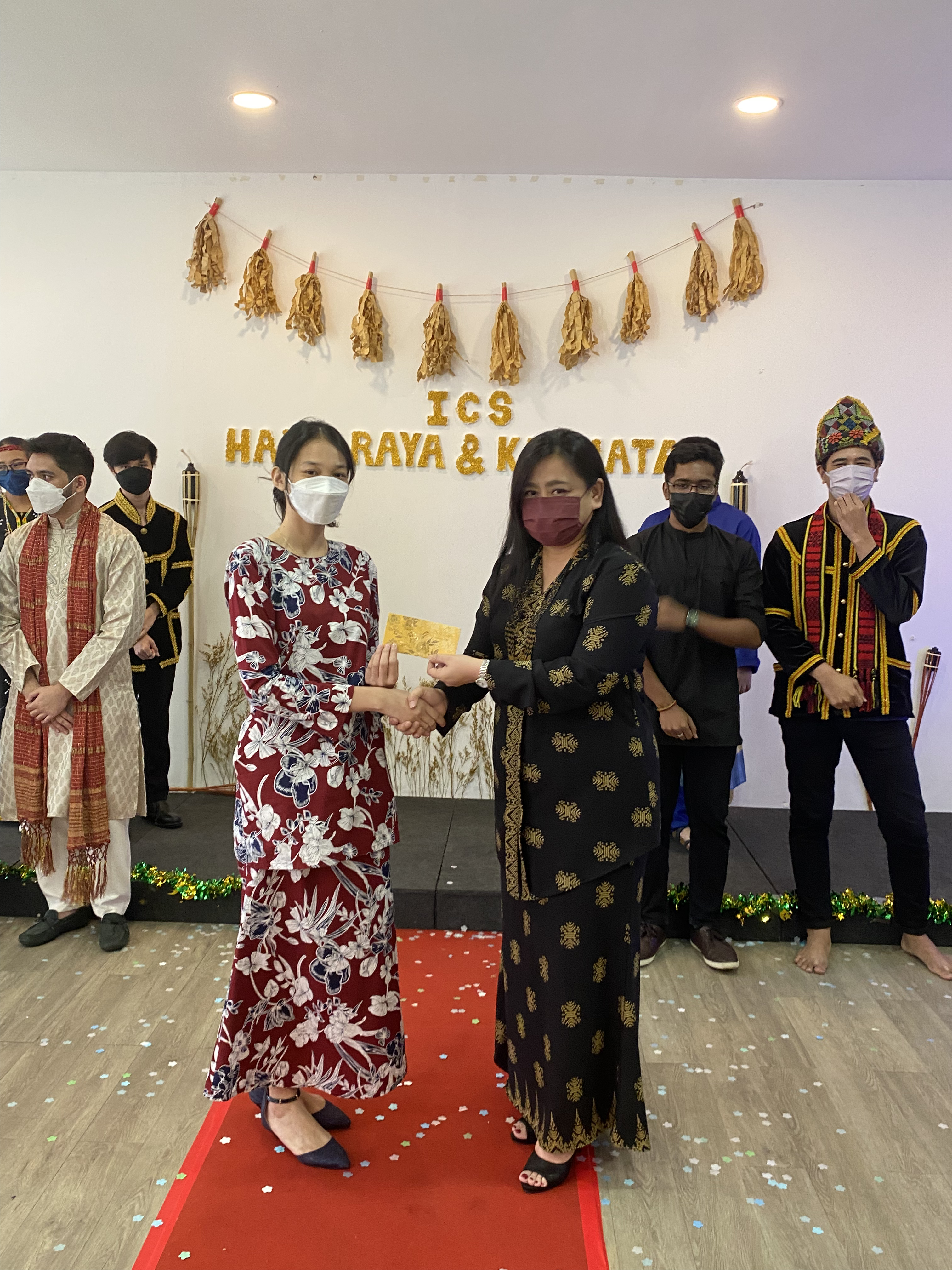 Cultural fashion show winner, Yapp Mei Fung, receiving her prize from INTI College Sabah's Chief Executive Roselyn Chua.
Meanwhile, Yapp Mei Fung, a student pursuing her Diploma in Accounting, was named best dressed in a cultural fashion show held that day. The fashion show was participated by students from different cultures, but Mei Fung got votes for looking sweet in her baju kurung.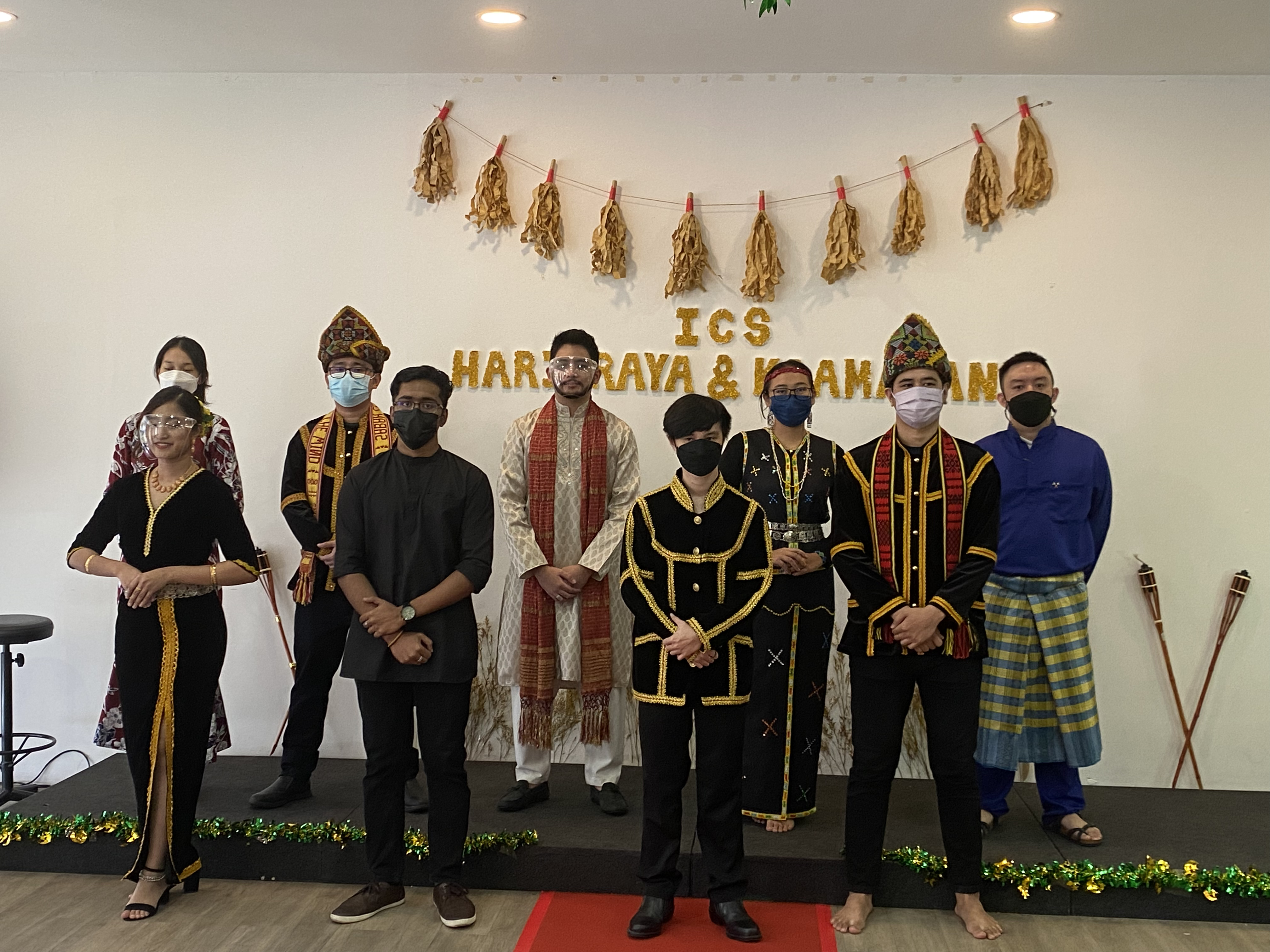 Contestants of the cultural fashion show posing with their traditional outfits.
"This Kaamatan Festival and Hari Raya celebration was fun. I seldom celebrate, but the crowd really makes the event feel alive and I feel like I'm part of a big family here," said Mei Fung who won votes for the cultural fashion show via INTIMA's Instagram.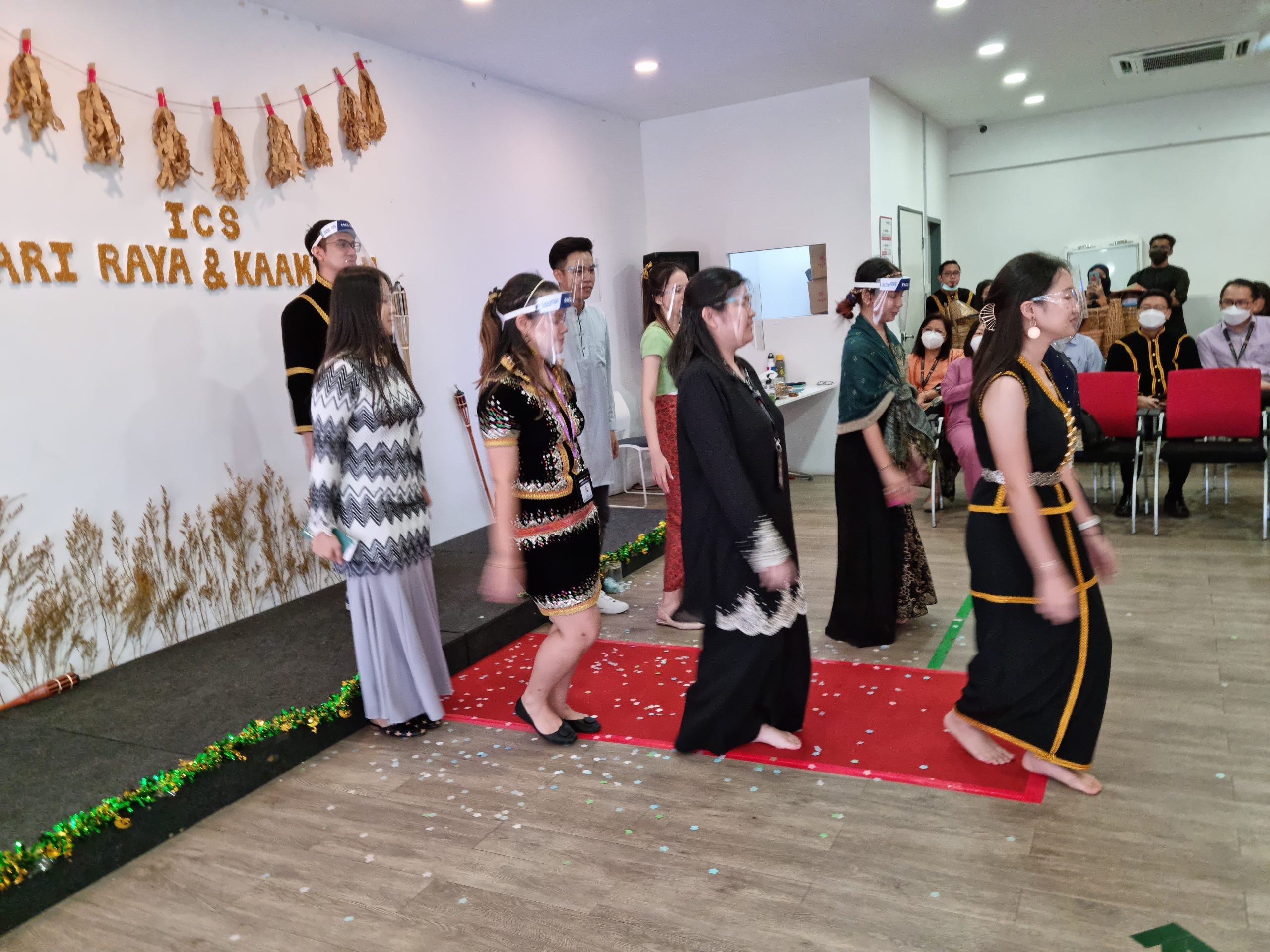 Members of INTIMA performing the traditional Sumazau dance.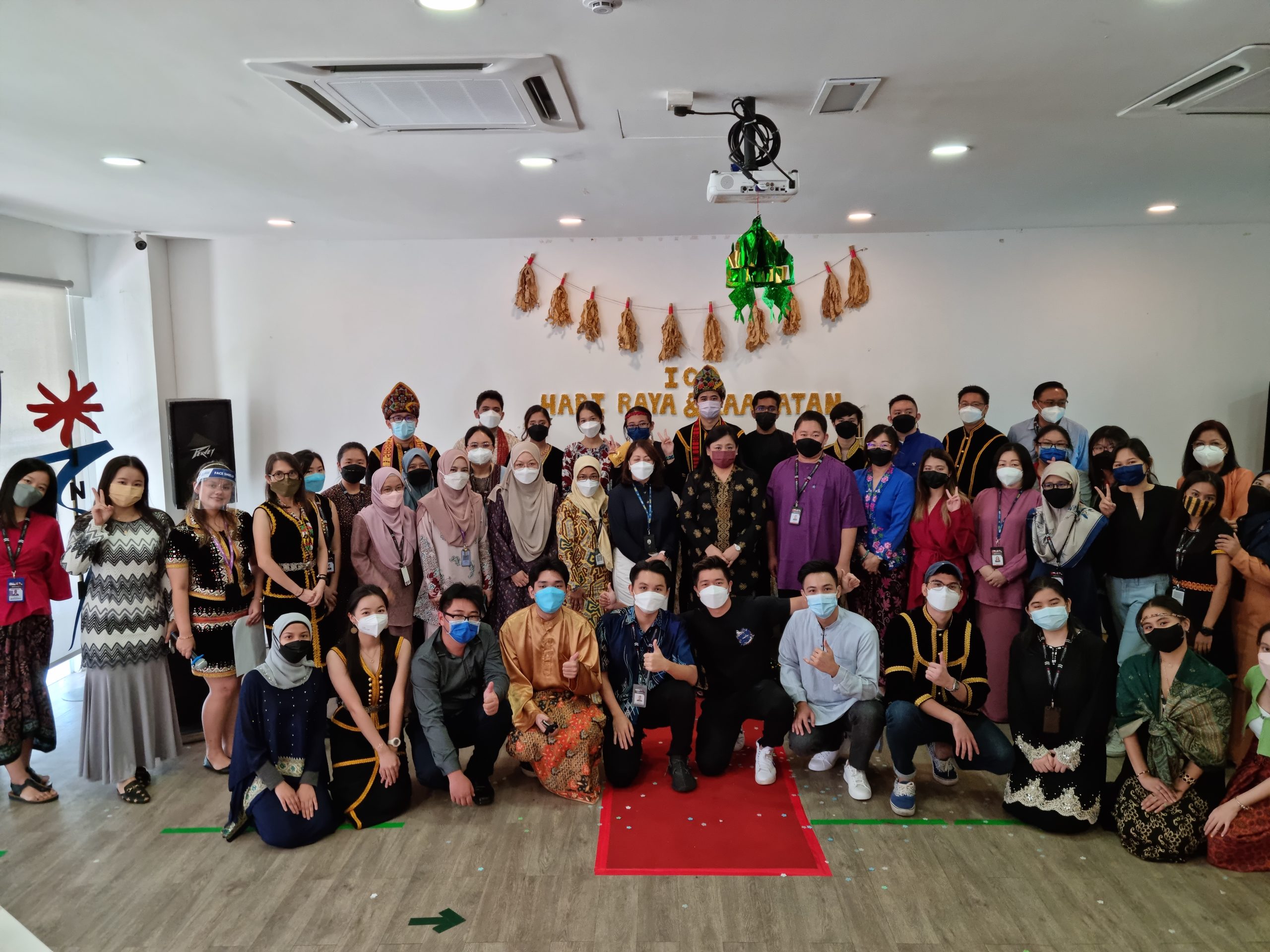 Staff and students of INTI College Sabah at the Kaamatan Festival and Hari Raya celebration organised by the 27th INTIMA.
"The event was a success! We are finally able to gather in person after two years of doing so virtually," said Afdhal Izan Yasin, a senior officer at INTI College Sabah's Student Services Department, Timetabling Unit & Scholarship and Study Loans Office.
The evening was brought to a close by a performance by INTIMA, and members of the audience were invited to participate in the traditional Sumazau dance – the climax of the event.