INTI International College Subang (IICS) recently organized a talk highlighting waste management which featured Subang Jaya assemblyman YB Michelle Ng, What A Waste (WaW) co-founder Alvin Chen, and Minimize Zero Waste Store founder Jayne Lee.
The event held on 22 February, organized by the Center for American Education (CAE) at IICS, was a run-up to a gotong-royong initiative to be carried out later that week to clean up the streets of SS15. The talk gave an overview of Subang Jaya's waste management practices and solutions to reduce waste, offering the participants a better understanding of the importance of waste management practices.
YB Michelle said it is crucial for young adults to be conscious of issues plaguing society – whether it be cleanliness, water conservation, or others.
Throughout her speech, she explained about what happens to our trash after it is collected, adding that citizens continue to be ignorant about the litter around them as it does not concern them personally.
"We have adopted the 'out of sight, and out of mind' attitude," said YB Michelle, describing the public's attitude towards litter.
According to her, Selangor's garbage collection is delivered to the landfills in Kuang, Dengkil, and Jeram. Thirty per cent of the Subang Jaya City Council's (MBSJ) budget, equivalent to RM57 million, is allocated towards trash disposal when it could be used to support other infrastructure and the local environment.
Before she concluded her speech, YB Michelle mentioned plans to build a waste energy plant in Subang Jaya to transform waste into energy for electricity. She also encouraged residents of the community to make recycling a habit and adopt other environmentally beneficial practices.
Alvin Chen, who co-founded WaW to prevent food waste and sustainably feed the poor, said his team at WaW work hard to salvage food and prepare three meals a day for the less fortunate in Kuala Lumpur.
"During the MCO, we prepared meals using groceries that are nearing their expiration date and added ingredients to enhance the quality of food before giving them to the needy. In 2022, we received six tonnes of peanut butter that was about to go to waste, so we used it to make cookies and pastries instead," he said, adding that the meals were prepped by single mothers in the B40 income group who are then paid by WaW.
He added that he sincerely hoped everyone could act by refusing to buy non-biodegradable products and to waste as little food as possible.
"Throwing away food is like stealing from the tables of the poor," he said.
The last speaker, Jayne Lee, shared that the purpose of the Minimize Zero Waste Store in SS18 is to encourage change and inform people about how lifestyle changes can affect purchasing decisions.
"Our waste will eventually come back to us. For example, there are a few cases where doctors have found microplastics in placentas. Our store encourages the public to refill their groceries using used containers, which can help us reduce plastic consumption," she said.
For this mission to succeed, she said everyone needs to implement the 5Rs – refuse, reuse, reduce, recycle, and rot.
"We should think before we purchase anything," she added.
Meanwhile, Uma Muthusamy, who is senior lecturer at INTI International College Subang's Centre for American Education (CAE) and head of the gotong-royong programme, said the talk aimed to educate the students before they clean up the streets.
"Maintenance is just as essential as the clean-up resulting from the gotong-royong itself. The talk emphasized how cleanliness is a continuous effort. As a result, students will develop personal accountability towards keeping the environment clean. This primary step in raising awareness and positively impacting people's mindsets will keep our surroundings unpolluted," she said.
The waste management talk, organized by the students from CAE, are initiatives which are part of INTI's effort to provide a holistic education through the incorporation of hands-on learning and corporate social responsibility, driven by a higher purpose to support their communities.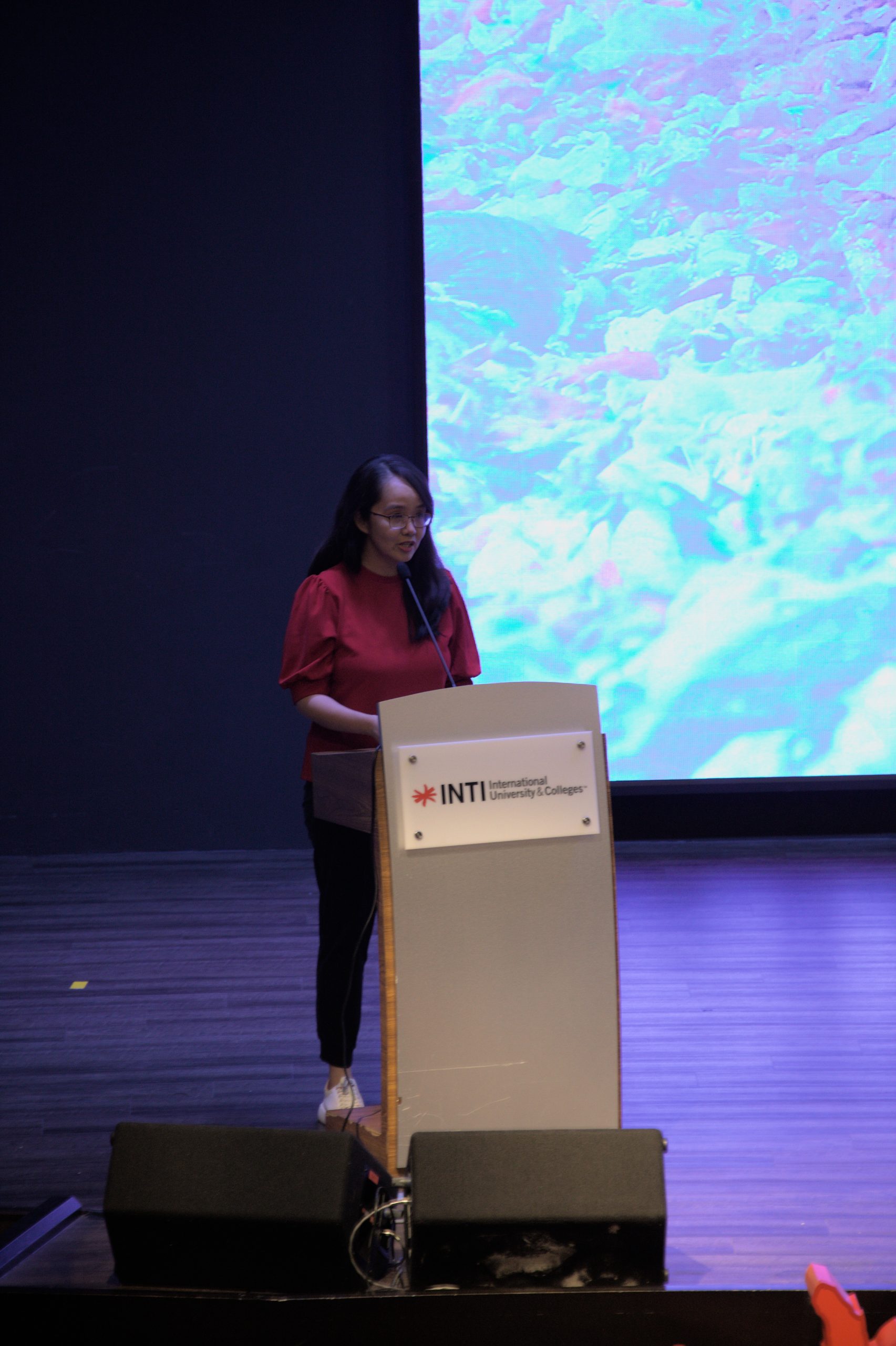 YB Michelle Ng sharing photos of landfills in which our trash inevitably continues to pile up in.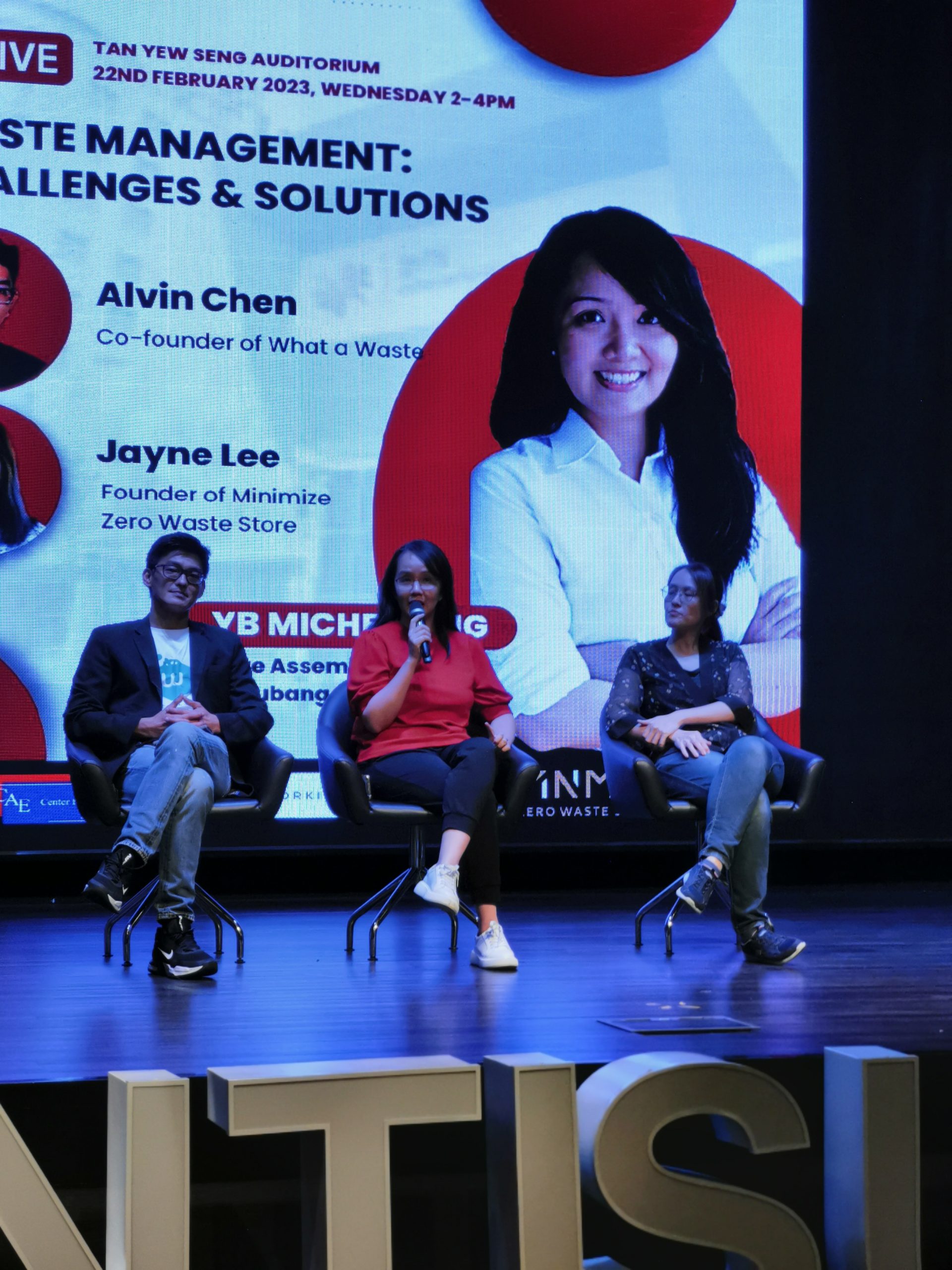 (From left) Alvin Chen, YB Michelle Ng, and Jayne Lee seated together during the Q&A session at the end of the talk on waste management.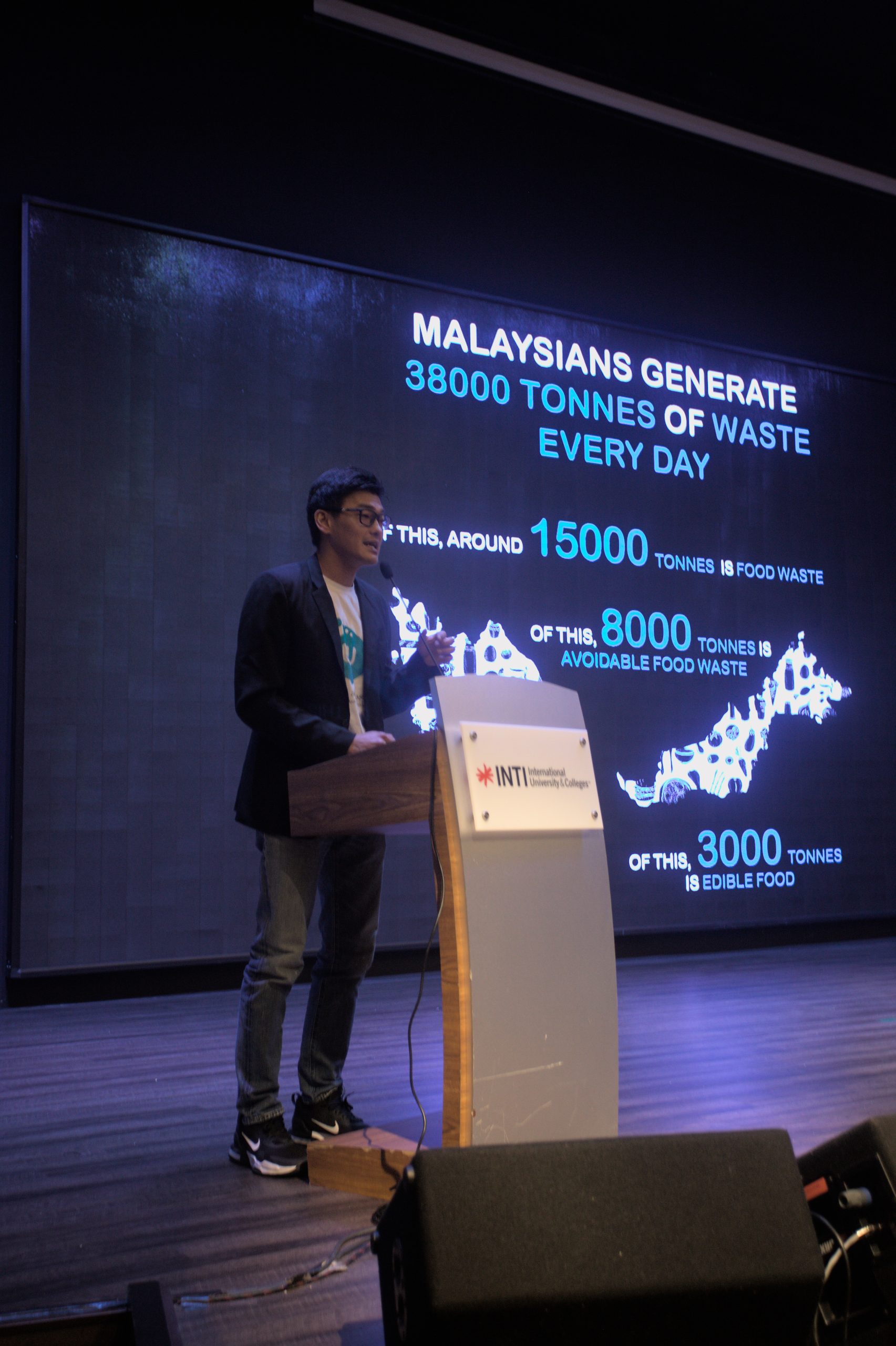 What a Waste co-founder Alvin Chen sharing about the gravity of food wastage and statistics involved.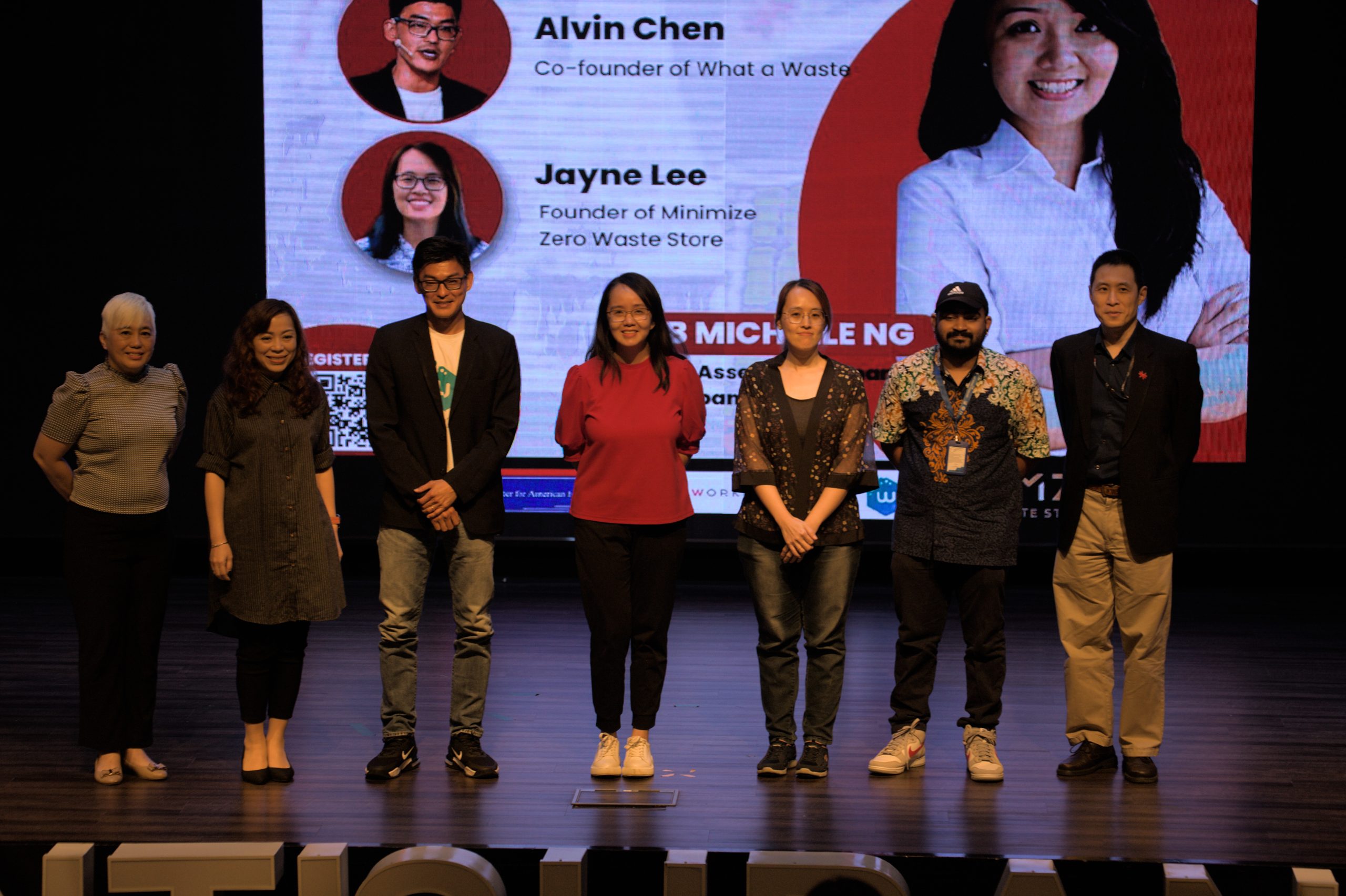 (From left to right) Center for American Education dean Angela Marcel Thexeira, INTI International College Subang chief executive Dr. Jane Lim, What A Waste co-founder Alvin Chen, Subang Jaya assemblyman Michelle Ng, Minimize Zero Waste founder Jayne Lee, representative of MBSJ councillor Ken Chia, and INTI International College Subang academic dean Eric Lee.