Technology has empowered education in far-reaching ways, where working professionals can take online classes wherever they are. Online learning helps older students meet educational and career goals. Working adults commonly take up Information and Technology (IT), Finance, Accounting, Marketing, and Business courses online due to their versatile application across different sectors. This broadens their career horizons and increases the chances of career advancement.
While distance learning enables working adults to learn without compromising on career, there are some basic tips on how to overcome online learning challenges. We also talked to Patihe Suip, a Senior Consultant and an MBA Learning Simplified student, for some insights on his online learning experience at INTI.
1. Set a Fixed Time Every Day
It's easy not to take online learning courses seriously. Learning online requires discipline and a realistic view of how you use your time throughout the day. A common mistake many people make is trying to do too much at once. For example, you may have created a new schedule and planned every detail of your office tasks and academic assignments way in advance. As a result, you feel overwhelmed by the massive burden you have created on your schedule. The tip is to set a fixed time for immediate tasks and pace yourself for non-urgent tasks. Rushing through an online study just to get it over with will not help when it comes to online learning.
Patihe Suip: "You need to be disciplined in terms of managing your own time. Example, what I did was spend at least 2 hours a day to study, prepare forums & assignments, and attend an online class if possible."
2. Have a Pen and Paper Ready
Taking notes with your humble stationery gives your eyes a break from the computer screen. In fact, according to a research study conducted by Dr Jane Vincent of the London School of Economics and Political Science, many students found that writing leads to greater retention of data compared to typing. Additionally, the study also found that a combination of paper and digital notetaking is favourable as well, so don't be afraid to mix it up!
3. Have a Meal Before Starting Your Online Learning
Some online learning platforms have lectures pre-recorded where you can watch and listen at your own pace, but in some cases, classes are conducted live. In this case, it is better to energize yourself with a quick bite before attending your virtual class. Avoid consuming a carbohydrate-heavy meal to prevent drowsiness. While you may be more tempted to snack during your online classes since you're in the comfort of your home, this may end up being distracting, causing you to lose focus. While studying from home, it is still important to maintain boundaries to stay focused.
4. Put Away Your Phone
Living in the digital age makes it impossible to live without a phone. Unless you're expecting an urgent message or call any time soon, it is best to put it away from plain sight. Phones are a distraction and a major cause of procrastination.
While you may feel the urge to check your notifications every now and then, keeping your phone away will improve your productivity. Enrolling in an online course is the first step, but staying committed to it is another. Online learning management comes from being disciplined with yourself.
Patihe Suip: "Being a part-time INTI Business student was very tough for me, and this was because my commitment as an employee was not easy. That's why I needed to be disciplined in terms of time and being agile with the situation. Finding a good partner as your teammate, to drive and motivate each other during our studies also helped."
5. Alternate Learning Topics and Courses
Studying the same topic and module repeatedly can get mundane. Repetition and predictability make our minds less responsive to the task at hand. Hover over to another subject matter to break the monotony. Another reason you feel bored may have to do with mental fatigue. Take a break from e-learning and revisit the topic later. While some topics may require more attention, it's also good to brush up on topics you're familiar with for a quick refresher. Balance is always the key when it comes to online learning.
Patihe Suip: "My advice to future business students is to be prepared early as possible, in terms of your time, commitment and responsibility."
Online Learning at INTI
Although face-to-face classes provide a more interactive learning experience, online learning can reach out to the masses which physical classes aren't able to. It offers flexibility and teaches one to be an independent and disciplined learner.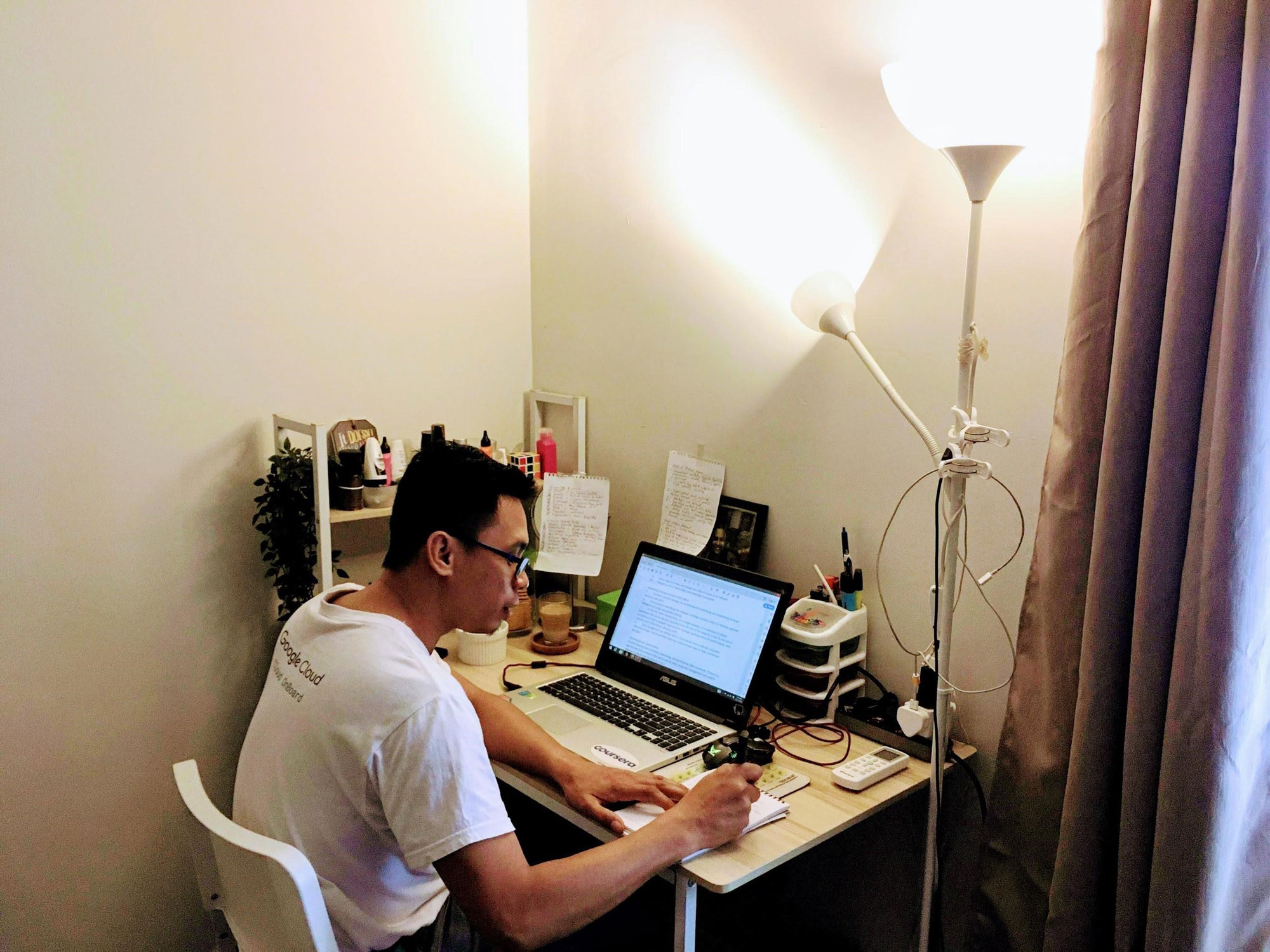 Patihe Suip – INTI's working student
Patihe Suip: "INTI gave me the great flexibility I needed as a working student in terms of the virtual classes, online exams and online projects. Being able to submit my assignments and present my thesis project via this online platform made my life easy as an MBA student."
Made for busy working professionals, INTI International University & Colleges offers a Bachelor of Business (Hons) Marketing and Master of Business Administration (MBA) for those who are interested in a deep understanding of theories in simulated and real business problems. Time flexibility and personal learning approach are incorporated to accommodate your career, lifestyle, and family commitments. Find out more today.