Arthur Chew's love for buildings and fascination for complex projects in construction has led him to what he is today – a budding professional Quantity Surveyor.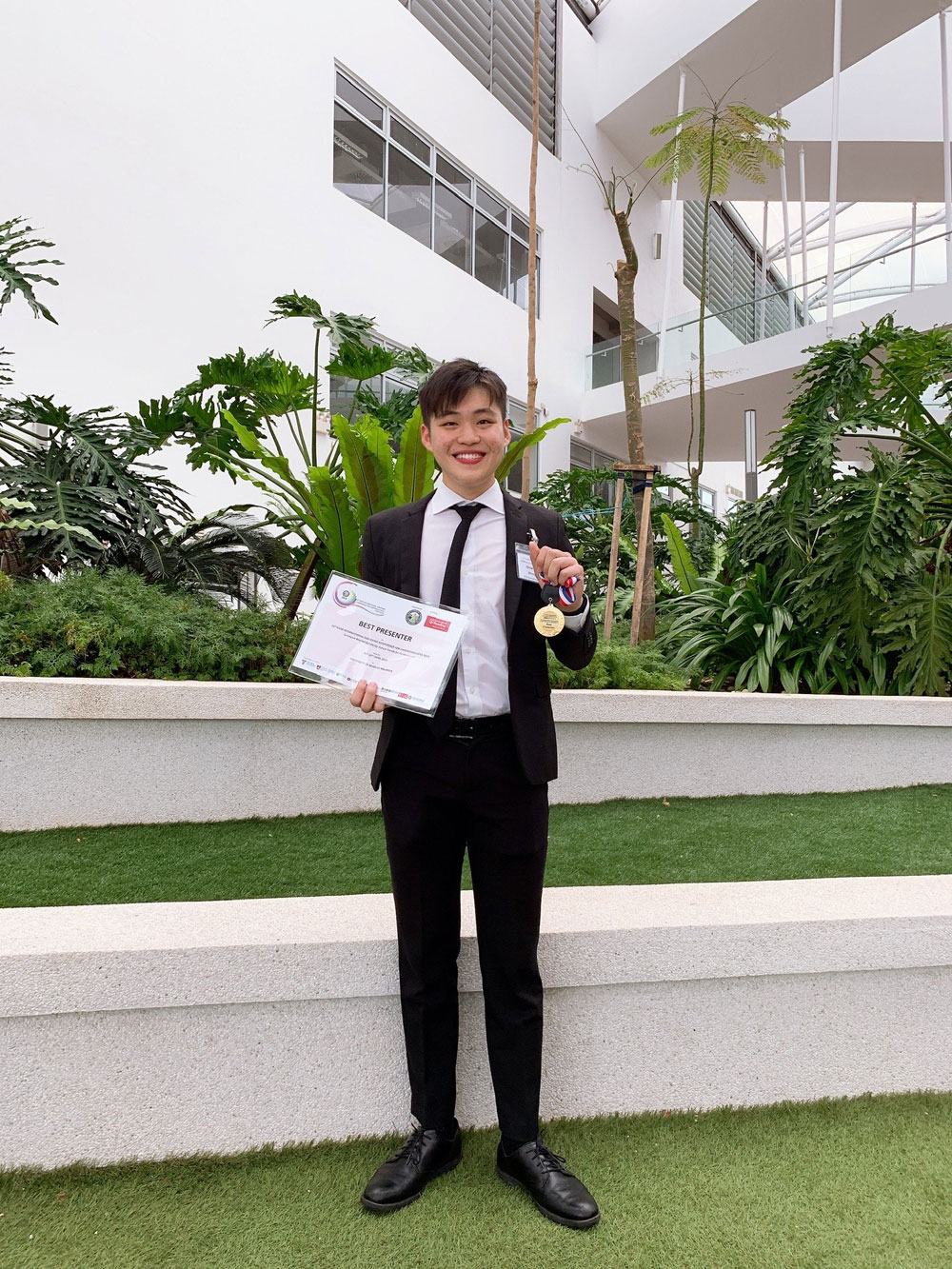 INTI International University Bachelor of Science (Quantity Surveying) alumnus Arthur Chew poses with a certificate and medal he received for Best Presenter.
Having graduated with a Bachelor's Degree in Science (Quantity Surveying) from INTI International University in Nilai, the 23-year-old was recently recognized by the Board of Quantity Surveyors Malaysia (BQSM) for his final year project.
Out of the many submissions from QS undergraduates of public and private institutions of higher learning in Malaysia, Arthur's dissertation titled 'The Advancement of Building Information Modelling (BIM) in Minimizing Conflicts During the Construction Stage' was selected to receive the Best Dissertation Award 2019. The award is given to only one recipient each year.
"BIM is one of the biggest trends in the Malaysian construction industry and BIM modules are integrated in INTI's QS programme. I was attached to a BIM department during my internship at IJM Construction and I learnt so much within a few months there. Following that I decided to do more research and consulted my lecturers to refine it into a topic for my final year project," he said.
According to Arthur, BIM was introduced in Malaysia years ago but the market is slow in adopting it despite its many advantages such as cost effectiveness, shorter construction period, better visualization prior to construction, and reduced wastage, among others.
"My research on whether BIM reduces conflicts during the construction stage proved that it is effective in minimizing these issues," he said proudly, adding that the award had caught him by surprise as he had no idea his lecturers submitted his work to the board.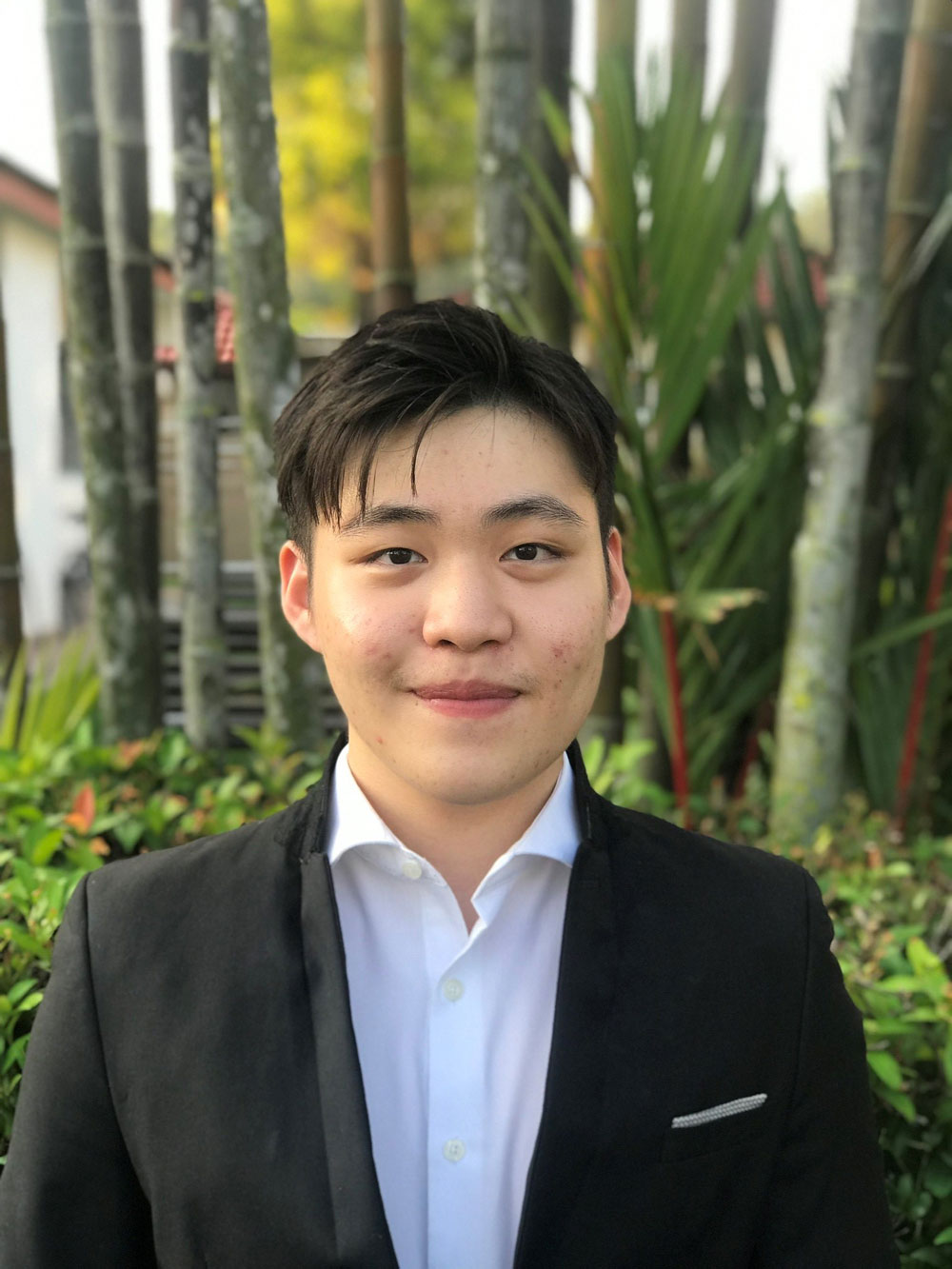 INTI International University Bachelor of Science (Quantity Surveying) alumnus Arthur Chew believes that students should not be afraid to show their potential to lecturers in class.
For the first class honours graduate who is currently registered with BQSM as a provisional QS, things seem to only be getting better as he continues to chase his dreams.
"I did my research and found out that quantity surveying has a high job demand in the construction industry, so I chose to join this field. I received several offers prior to graduation and began working at a QS consulting firm months before my convocation ceremony," he said.
Arthur, who hopes to have his own firm one day, said it was important for him to work hard and network as he builds his career. However, he said it was also necessary to build good relationships even during university days.
"Make as many friends as possible during your time in university, be it your classmates, seniors, juniors, or club and society mates as they will motivate and encourage you. Secondly, respect your lecturers and treat them as friends. Don't be afraid to show your potential because it may get you the opportunity to shine in contests or events," he shared.
He added that life is full of opportunities but students need to work hard to achieve their goals.
"The key to success is working hard, but to work hard we must have a passion and a love for what we do. This drives me every single day," he concluded.