More and more workers are switching sectors, often seeking careers that offer greater purpose. This mass movement tells us a lot about how people view their jobs. Lim Chee Gay, who has more than 20 years of experience in human resources (HR), manufacturing, information technology (IT) and supply chain management, shared his life experiences and knowledge about shifts in the employment market with students at an Alumni Sharing Session titled 'Global Careers' held recently at INTI International College Subang.
"Switching industries has allowed many thriving individuals in the employment world, including me, to find a job that aligns with their values," shared Chee Gay, a prominent leader in the industry who has held management and board positions at country and regional levels, as well as managed teams in the US, Europe, and Asia.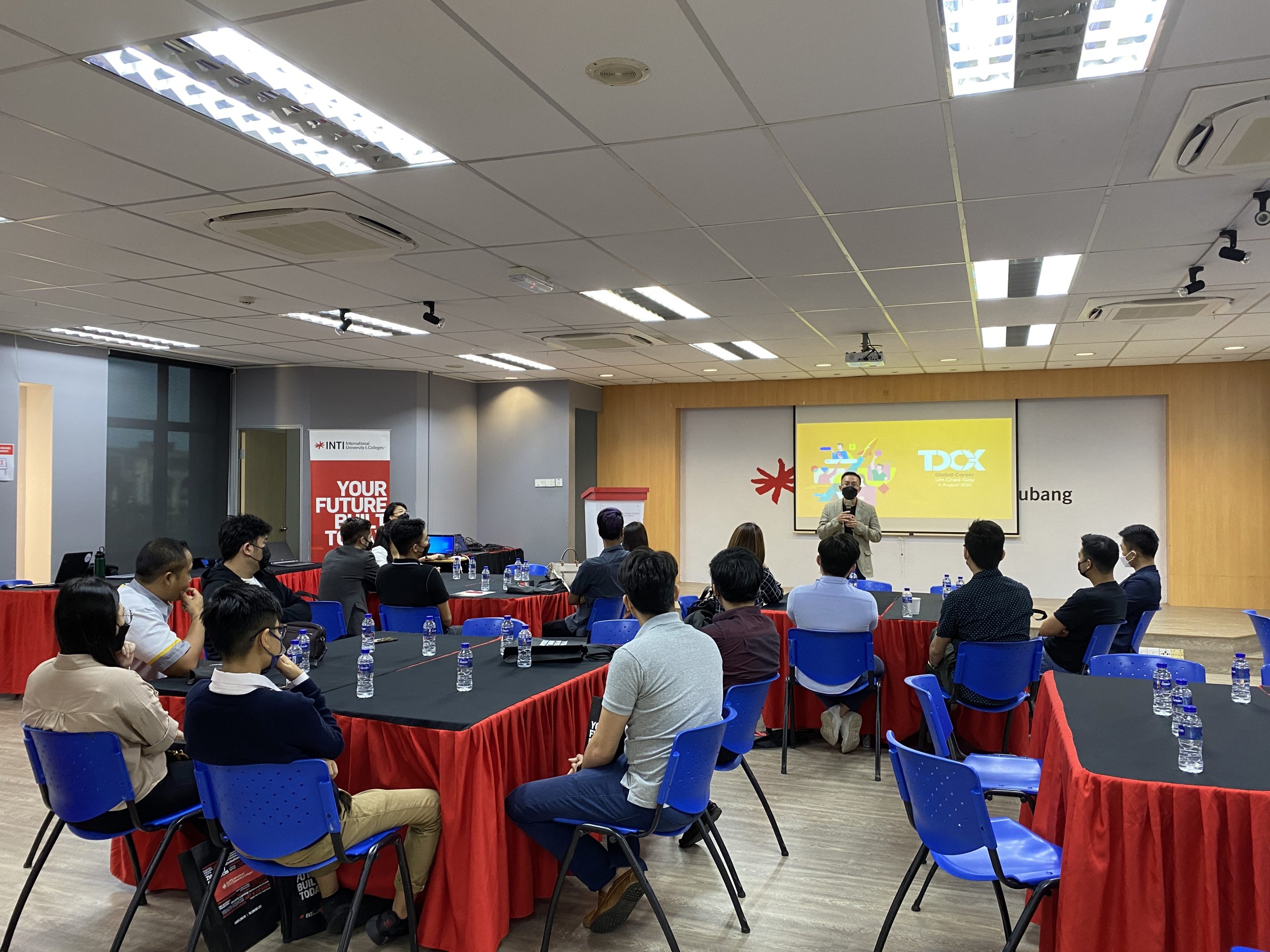 Lim Chee Gay, Group Chief Human Resources Officer of TDCX, sharing his take of the ongoing shifts happening in the employment market.
This varied experience has allowed him to reinvent and transform HR outside-in during his career, with a focus on group-level HR transformation, employer branding, digitalization of HR processes, and operational excellence for sustainable growth. Chee Gay has been named the National HR Leader of the Year as well as HR Professional of the Year.
According to Chee Gay, who is currently Group Chief Human Resources Officer at TDCX, following the Great Resignation, millions of workers are shifting to new roles. The Great Resignation, also known as the Big Quit and the Great Reshuffle, is an ongoing economic trend in which employees have voluntarily resigned from their jobs since the beginning of 2021[1].
He adds, some are seeking better pay or flexibility while others are job hopping to accelerate their career progression. However, many workers are changing their vocation entirely. According to a July 2022 global survey of nearly 2,000 workers by McKinsey & Company, 48% of those who quit their job in the past two years have moved to a different sector.
Chee Gay pointed out to the students that industry hopping is another feature of the changed world of work.
"In some instances, employees who have been working for more than two or three years seek a career that offers them greater purpose in the wake of the pandemic. Others, however, may be pushed out of their sector by long hours and burnout. Whatever the motivation, all this shuffling offers insight into people's shifting perceptions of what a career should mean and how workers might choose jobs in the future," he said.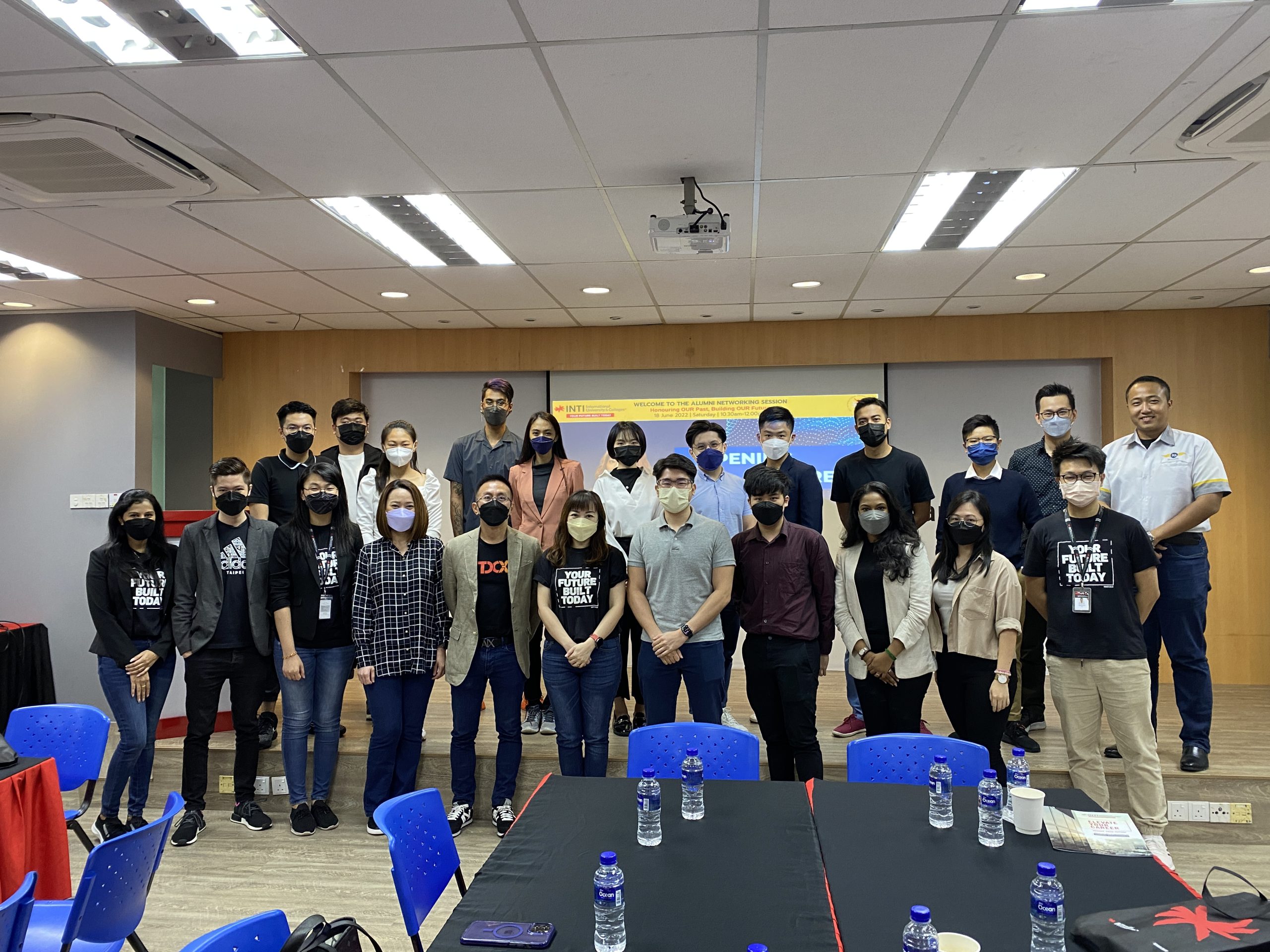 Lim Chee Gay (front row, fifth from left), Group Chief Human Resources Officer of TDCX, posing for a group photograph with Dr. Jane Lim (front row, sixth from left) Vice President of Campus Academic Operations, INTI International University & Colleges and Chief Executive of INTI International University Subang, and participants of the Alumni Sharing Session titled 'Global Careers'.
Besides looking out for greater purpose in their careers, professionals are also shifting jobs as they are driven and self-motivated.
"These shifts helped remove the stigma of switching careers amongst organizations. Once upon a time, moving between jobs in less than a year is seen as a red flag among employers. According to them, it reflected the seriousness of an employee but over time, this judgment has changed due to many reasons – the pandemic and economic recession being a few," Chee Gay highlighted.
According to Chee Gay, moving jobs relatively frequently at the start of a career has some upsides. Firstly, few people know what they want to be when they grow up and trying different jobs or even industries early can help them find the right fit.
The concern of changing industries has diminished between employers and employees, he said, as it can be seen as a good practice as someone from outside the industry can offer fresh perspectives. It can also showcase the candidate's capability of taking on something more challenging and out of their norm.
"Reskilling and upskilling are increasingly important in 2022, with learning and development professionals ranking them as a top priority. And this is just fine with most individuals, especially the Generation Z who find themselves at home in their efforts to learn and acquire new skills. Though seen as newcomers to the professional world – the oldest age group of the Gen-Z today only pushing 25 – they appear to be highly motivated to grow their careers and many see learning as the key to their advancement," he said.
People are rethinking what a job means and their expectations of a role and employer are much higher following the pandemic. Today's employees and fresh graduates are not only looking at pay, but they have a higher affinity towards finding a career that does not feel like a job, but more as a big part of their lives that energises and motivates them daily.
[1] https://www.oecd-forum.org/posts/the-great-resignation-is-still-here-but-whether-it-stays-is-up-to-leaders