Studying abroad can be an incredible and life-enriching opportunity. For Shweta A/P Mohan, a student pursuing the Bachelor in Accounting and Finance programme at INTI International College Penang (IICP), four months of the Semester Abroad Programme at the University of Hertfordshire (UH) in the United Kingdom (UK) was an experience that helped shape her character and direction in life, and deepened her love for her native country, Malaysia.
"Though I had shed a tear upon hearing the flight attendant say 'Kepada warganegara, selamat kembali ke tanah air' on my flight back, the chance to spend a couple of months abroad broadened my perspectives and fueled my passion for travelling and learning about new cultures," shared Shweta.
When she was presented the opportunity, Shweta eagerly seized it and found herself on a plane to the UK where she would have one of the most unforgettable journeys of learning and personal growth. While she has travelled to countries such as Japan and Singapore, the UK would be the first country in the West that she visits.
According to Shweta, she had no difficulty in communicating with locals there, but she did face a challenge adapting to the weather.
"I arrived just when winter was starting, so I was constantly checking the temperature to make sure I was appropriately dressed," she said, adding that because the weather was cold and humid, she did not dry her clothes outside.
Other interesting things she discovered during her time there were the existence of pet-friendly policies in airports, trains, and restaurants, as well as the presence of a bar on campus for students to socialize. In terms of life as a student there, she said the UK differed from Malaysia in terms of its emphasis on sports and physical activities to balance academics.
Shweta said she also practiced a healthy lifestyle while studying at UH.
"To encourage a balance between studies and social life, the university offers free sports activities every day with a coach or trainer to guide students. I was able to participate in sports such as boxing, roller skating, yoga, and badminton. Sometimes, I join trips organized by the student union in UH, such as a day trip to Cambridge. I also took part in events like a Halloween party and Global Lounge Night," Shweta explained, adding the university organizes weekly social events such as "Monday Blues" get-togethers and karaoke sessions for students to mingle.
The teaching style in the UK is also quite different from what Shweta was used to. She recalled that instead of spoon-feeding students with instructions and reminders, the lecturer expected them to take charge of their learning instead of letting them know what to do.
"It was a refreshing change. It taught me to be more proactive and take responsibility for my own progress," said the 23-year-old.
To thrive in this new learning environment, she learned to speak up, ask questions and seek assistance when needed – and she continues to practice this when she returned to IICP which has helped her become a more confident and self-directed learner.
When asked if she would recommend the Semester Abroad Programme, Shweta said she would encourage others to grab the opportunity if given as it offers students a chance to gain new experiences in an unfamiliar environment.
"Take advantage of the opportunity to push your limit and step out of your comfort zone. You will come back with new perspectives that will change your life," she concluded.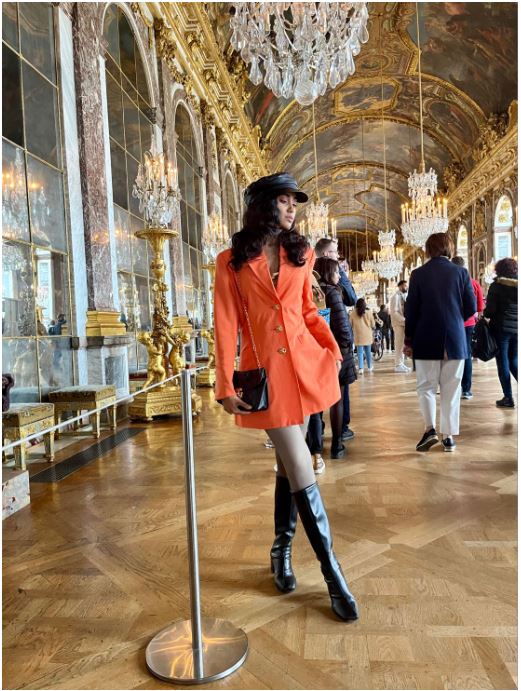 Shweta posing at the Halls of Mirrors – a prominent symbol of the magnificent French palace during her trip to Versailles, France. The building's beautiful design and architecture makes it a must-visit attraction.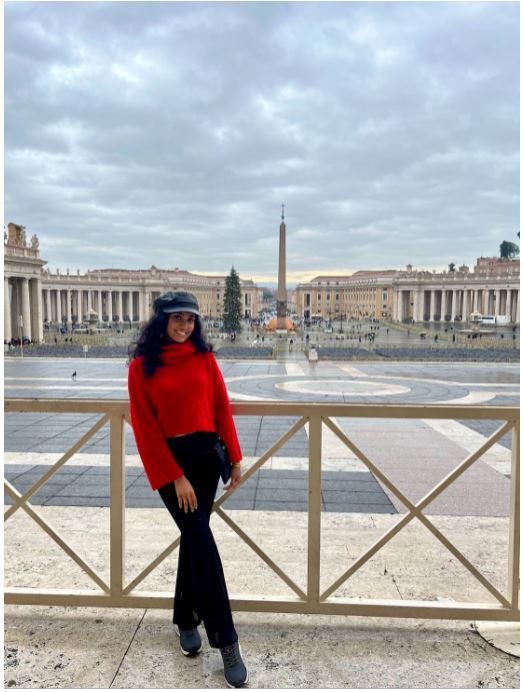 The Study Abroad Programme has allowed Shweta to embark on incredible solo adventures which has widened her perspectives and enriched her personal growth.