INTI International College Subang (IICS), an education landmark in the affluent township of Subang Jaya, is all set for a major upgrade following an RM40 million investment to redevelop the campus.
Having delivered quality tertiary education for over two decades, IICS will be recalibrated to meet the growing needs and expectations of students. Redevelopment will bring about an institution that is modern, distinctive, spacious, functional and conducive to teaching, learning and recreation.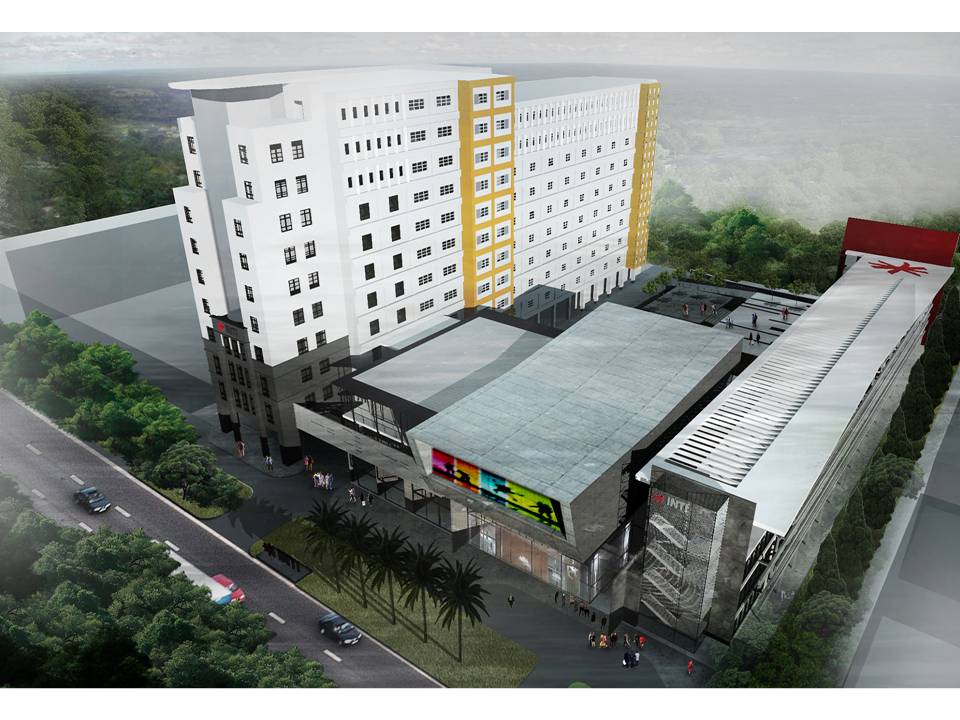 Artist's impression of the redeveloped campus.
Embodying the concept of a cosmopolitan learning environment, with emphasis on openness and community, IICS will have capacity for 7,000 students from Malaysia and across the globe. Amenities will include a new three-storey building housing a 350-seat auditorium and learning spaces. It will also house INTI's new School of Art & Design complete with a design gallery, studios, Macintosh and Autocad labs, materials library and design centre.
"The new college environment will see strategic and aesthetic improvements in the utilisation of space, design and colours," said Dr Anucia Jeganathan, President of IICS. "Purpose-built to promote the reduction of running costs and improve efficiency of maintenance, our state-of-the-art facilities will provide a functionality that can be adapted to changes in the social or educational environment."
| | |
| --- | --- |
| | Artist's impression of the plaza. |
A new campus plaza will provide greenery and space for outdoor meetings and open-air events. Food and beverage outlets serving a variety of local and international fare will be accessible to INTI students and staff as well as the public. Ample parking bays come with a sub-basement parking lot for 150 vehicles.
"Our commitment is to provide an environment which focuses on student-centred learning to adapt pedagogical approaches to students' learning styles. We harness the latest technology available to deliver effective learning outcomes and that includes the ample resources that will come with the new facilities scheduled for completion in the fourth quarter of 2012," said Dr Anucia.
Students of INTI benefit not only from its 25 years of experience and strong track-record, but also gain from the global synergy and resources that Laureate International Universities provides. INTI is part of Laureate, the world's largest private education network with a presence in 28 countries, with more than 60 accredited universities and 130 campuses, serving more than 650,000 students globally.
For more information on INTI's programmes, call 03-56232800.