In the pursuit of sustainable manufacturing practices, researchers are constantly seeking innovative solutions that minimize environmental impact without compromising performance.
One such endeavour involves the exploration of renewable resources as reinforcing materials in polymer composites. A study conducted by two researchers from INTI International University, sheds light on the potential of palm kernel cake, a by-product of the palm oil industry, as a promising candidate for enhancing the sustainability of composite materials.
Prof. Dr. Tezara Cionita from the Faculty of Engineering and Quantity Surveying and Prof. Dr. Wong Ling Shing from the Faculty of Health and Life Sciences discovered that using palm kernel cake, an agricultural waste, could function as a filler for reinforcing epoxy green composite material.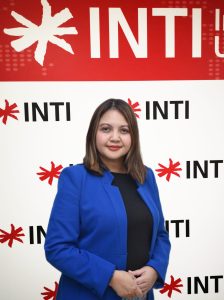 Prof. Dr. Tezara Cionita, from the Faculty of Engineering and Quantity Surveying at INTI International University, emphasises on the importance of composite materials that are not harmful in nature.
Composites are materials composed of two or more different components. When polymers are combined with other materials, properties of individual polymers such as mechanical strength, surface characteristics, and biocompatibility can be improved, making it feasible to manufacture materials with excellent mechanical properties and biological activity. Polymer-based composites are commonly used in aerospace, automobile, military, and sports applications, as well as biomedicine.[1]
"Before a desired composite material is formed, making a mixture of composites are some ways to improve certain properties to retain the original characteristic, while also producing incredibly desirable properties such as high tensile, impact strength and thermal stability," said Prof. Dr. Tezara, an expert in composite materials.
She added that polymers containing petroleum products are a major environmental concern and harmful to people who work with epoxy.
"A non-biodegradable polymer is detrimental to our health and the environment, especially when it is cut, heated, or overly used. Based on the study from the International Agency for Research on Cancer (IARC), vinyl acetate, one of the chemicals contained in polymers is possibly carcinogenic to humans.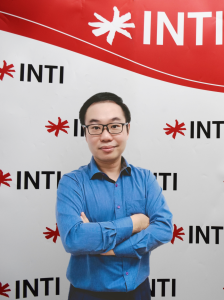 Prof. Dr. Wong Ling Shing, who Pro Vice-Chancellor at INTI International University and senior lecturer at the Faculty of Health and Life Sciences, believes that palm kernel cake is a promising alternative for composites.
"It is said that when chemicals such as vinyl acetate is released into the environment, it may affect the human heart, nervous system, and liver," she said, adding that people who live near industrial facilities can also be exposed to these chemicals.
The study also explained that many researchers have been looking at natural fibre as a substitute for synthetic fibre in reinforced polymer composites for the past few years due to the poor biodegradability of synthetic fibre and growing environmental concern.
"When synthetic fillers are added to epoxy composites, harmful chemicals are released into the ground, water, and affect human health. Although they are considered strong-quality mechanical properties due to its low-cost, resistance to heat, is super adhesive, and solvent resistant, the materials used are not degradable," shared Prof. Tezara.
In their study titled "The Influence of Filler Loading and Alkaline Treatment on the Mechanical Properties of Palm Kernel Cake Filler (PKFC) Reinforced Epoxy Composites," it was indicated that palm kernel cake fillers are a promising and sustainable option for reinforcing epoxy composites due to their high strength-to-weight ratio and biodegradability.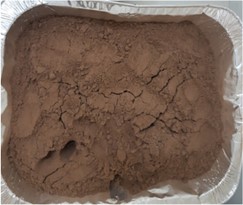 Palm kernel cake filler, one of the raw materials used in the research, is dried in a vacuum oven at 105
◦
C for 24 hours before being mixed with epoxy.
Meanwhile, according to her co-author Prof. Wong, the use of these fillers in composites can not only reduce the number of synthetic fillers needed but also decrease the product's overall environmental impact.
"The utilization of palm kernel fillers is indeed a step towards more environmentally friendly and economically viable composite production," he said.
When asked about how the treatment was conducted, Prof. Wong stated the overall process was simple, as raw palm kernel cake with simple chemical structure changes could be used to mix with epoxy resin before the mixture was left to harden.
"Our target was to find a simple and easy way to produce the green composite material so that it would attract more attention from the market," he added.
Using palm kernel cake as a filler is not only a sustainable and eco-friendly choice as it reduces harmful waste, but will also promote a circular economy in Malaysia, he concluded.
[1] https://www.ncbi.nlm.nih.gov/pmc/articles/PMC7693959/#:~:text=Polymer%2Dbased%20composites%20are%20commonly,1%2C2%2C3%5D.