Working hard academically is something that many students strive to do throughout their college and university years, but it is equally important for them to prepare for what they will face upon graduation – a career in the real world. While lecturers can play a role in helping students understand what to expect for life after tertiary education, the chance to get insights from industry players is another way to find out what else is expected from a fresh graduate.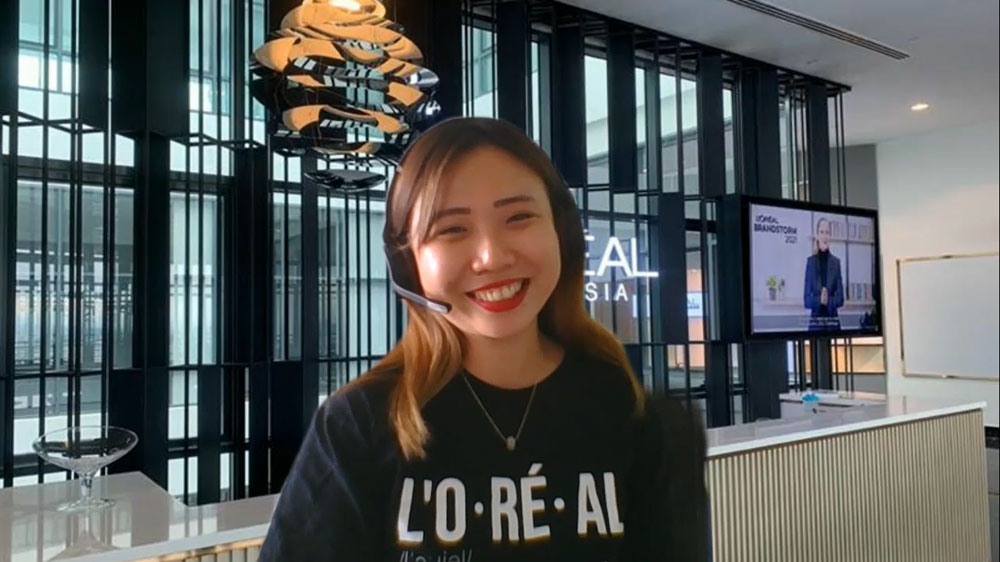 Jancy Lee, L'Oreal Malaysia's Head of Talent Acquisition, said graduates should be strategic about their first job as it is their ticket into the corporate world.
Recently, the Career Services Department at INTI International College Subang organised a series of career preparation workshops featuring representatives from the likes of Shopee, L'Oreal, and Maybank. Students fully took advantage of these workshops to gain clarity about what makes a candidate stand out from the rest.
In a session conducted by L'Oreal Malaysia on "How to Build Your Career", Jancy Lee, its Head of Talent Acquisition, shared that starting a career is about matching passion with strength.
"A career is a big part of your life. It's something you work on a daily basis and something you are proud of. It is spending eight to 10 hours a day doing what you love," she said.
According to Jancy, a person will discover their strength as they move through different stages of life and whatever strength a person has now can evolve and continue to be developed. Therefore, for a start, she emphasises that a student must not confine themselves to their education degree.
"I cannot stress this enough! In this new modern world, we often don't hire based on paper anymore. What is important is what you enjoy doing. Internships are a good opportunity to explore roles and see the difference between theory and the real working world," said Jancy who joined L'Oreal in 2019.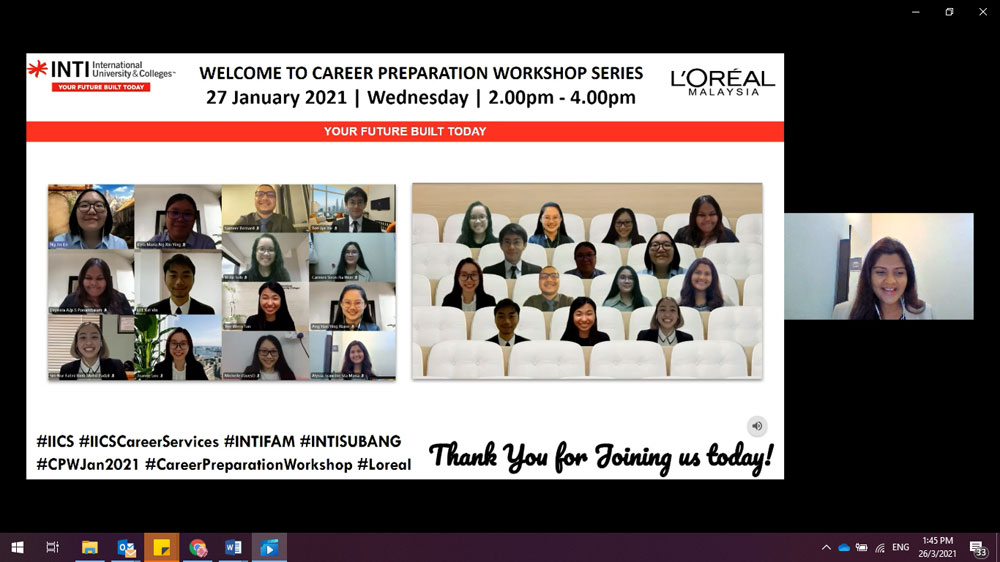 Career Preparation Workshops organised by the Career Services team at INTI International College Subang connects students with professionals who can enrich their preparation for life after studies.
She added that graduates should also be strategic about their first job as it is their ticket into the corporate world.
"Knowing and understanding what is in demand in the job market, skillsets, and industries will help you streamline what opportunities are available to you. This way you can be more strategic in selecting your first job," said Jancy, who also shared the importance of focusing one's work experiences rather than being a jack of all trades.
Students and graduates should be proactive in seeking opportunities, she said, especially in seeking career advice from industry experts, career centres or sessions with corporate companies.
"Do connect with senior stakeholders on LinkedIn! They are usually more than happy to give tips and advice to help young talent land their first job successfully. From their advice you will know expectations coming into the company, what they look for in hiring, and this will help you be successful in your interview with them," she said.
During the two-hour career preparation workshop held via Microsoft Teams, Jancy also talked about recommended industries to pursue, job opportunities as well as sources of career opportunities. Students peppered the chat box with questions not just during the Q&A session but also throughout the talk which indicated a positive feedback on the sharing.
Meanwhile, Dr Jane Lim, Chief Executive of INTI International College Subang, lauded the Career Services team for connecting students with professionals who will enrich their preparation for life after studies.
"Despite being a virtual event, it's great to see students get opportunities such as this to listen to career advice and ask questions directly to people who can shed light on workplace expectations, and help them develop skills and competencies to help compete for jobs in today's demanding work environments," she said.
Dr Jane added that industry professionals, having lived through the student phase, possess the skills and the knowledge to bridge the gap between students and their future work life.
"Getting ready for the real world can be daunting and a little push in the right direction does make a difference. Even during a time of pandemic, we are able to use technology to ensure that our students have access to these sessions. We are happy to be able to support students towards their academic and career goals," she concluded.