An idle mind is the devil's workshop. While jigsaw puzzles and video games can be fun ways to get through a few hours of the day, especially during the historic Movement Control Order (MCO), the question is: how long can a person repeat the same routine over and over again?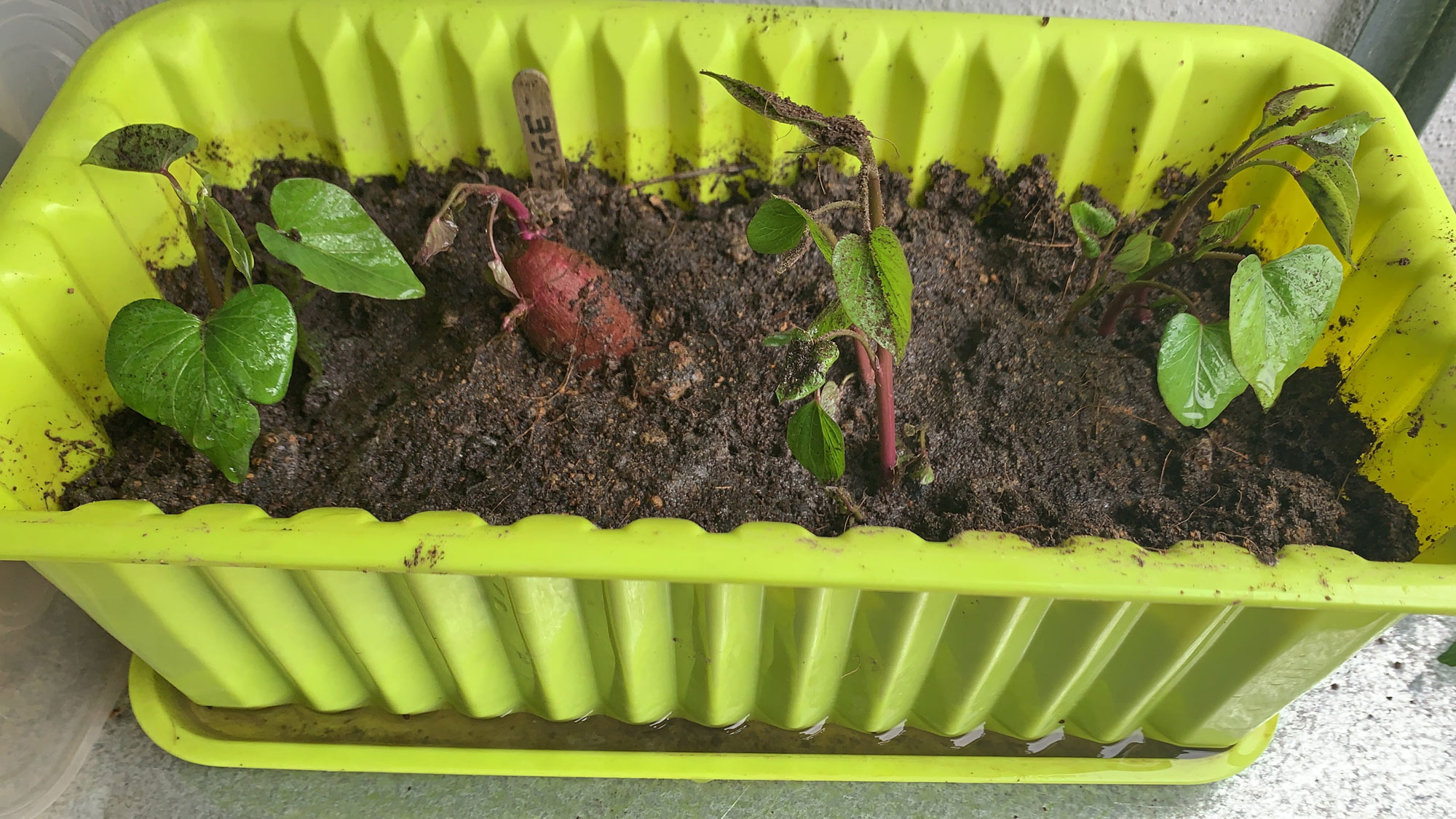 The sweet potatoes grown by Esaline Marie Spykerman in her garden.
As most of us had to work or study from home (WFH) during the MCO, some have picked up various skills that we could carry with us for a lifetime. Be it baking breads, dabbling in water colour painting, washing dishes, or just staring at the moon, this is the one time we got to do many of those things we've always dreamt of doing and some of the things we never dreamt we'd end up doing.
One with nature
Lecturer at INTI International College Subang's (INTI Subang) School of Business & Communications, Esaline Marie Spykerman put her time to good use by learning how to do gardening, online.
"Leading a busy lifestyle meant having less or no time to pursue our hobbies and passions. However, as I was coping with the recent MCO, I started cooking more. At the beginning, as all the online deliveries from supermarkets were fully booked, I had to resort to an online farmers' market platform. As I would buy the vegetables in bulk, I happened to have some extra sweet potatoes lying around idly. Not wanting to let it go to waste, I Googled how to grow it. And it began from there, my interest towards gardening started to sprout," shared the excited Esaline.
According to Esaline, the experience was really worthwhile and she is glad that she has her own edible garden to care for now. "I am never out of curry leaves, herbs and some organic vegetables like okra, bitter gourd, and four angle bean these days. Gardening has definitely inculcated a deep sense of respect towards nature within me. I'm thankful to have picked a skill that has given me a green thumb and I have acquired the knowledge to care for my green 'friends'," said Esaline.
The cooling effect
"I couldn't be patient any longer, so I took matters into my own hands. My air conditioner (AC) was leaking and I wasn't able to get hold of any technicians due to the MCO. Hence, Google and Youtube came to my rescue. I started looking for ways to fix a leaking AC and there I was, an amateur technician, fixing my AC!" expressed Billy Siew, a senior lecturer at the School of Business and Communications of INTI College Sabah.
It wasn't an easy feat for Billy. After many trials and errors, he finally figured out how to overcome the problem, "The struggle is real. Disassembling the AC was my biggest challenge. As I had many sleepless nights due to a leaking AC in my room, I made sure I never gave up. After many failed attempts, I now have a perfectly working AC with no leaks."
Billy's skills exploration list included more than just fixing a leaking AC. He also refined his bread baking skills. Having more time on his hands due to the MCO, Billy took this opportunity to try out more bread recipes and improvised the recipes. "I will definitely continue baking these tasty recipes to feed my family so they never have to step out of the house every morning feeling hungry," joked Billy.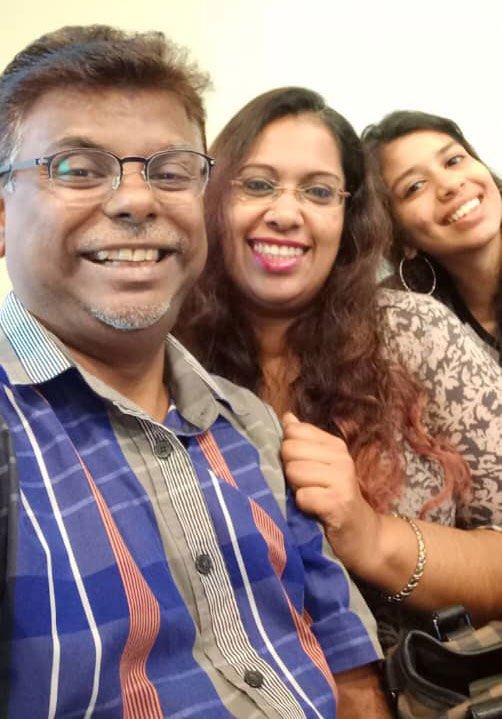 Julisha Shanayea (right) with her parents.
Cooking for the unfortunate
Not everything about the MCO was negative. There were some positives as discovered by Julisha Shanayea and her parents. Julisha, who is currently pursuing her Diploma in Mass Communications at INTI Subang, along with her parents found an alternative income during the MCO, and also formed new friendships during this difficult time.
"This started with the demand for home cooked food during the restricted movement as some did not have the time or expertise to prepare meals. Moreover, we needed the extra money during the pandemic as the global crisis started taking its effect on us financially," explained Julisha on their efforts to start home catering.
Julisha and her parents delivered the home cooked meals to a pregnant lady living close to them and an elderly man in Subang Jaya. "We wanted to help them as they were finding it difficult to sustain themselves during the MCO. Their access to healthy meals were limited, so we wanted to extend a helping hand to them," shared Julisha.
"We will definitely pursue our home catering business in the long run if there is a continued demand for it. My parents and I were delighted to spread happiness through the new recipes we have been exploring thus far!" added Julisha.
A treat for the tummy
Lim Jie Yi who used to only watch videos of professionals baking on Youtube, tried her hand at baking when the MCO was announced. Currently pursuing a Diploma in Accounting at INTI International College Penang, Jie Yi was excited to share some of her creations during the MCO.
Although she did have some challenges, Jie Yi chose to only see the positive side of the talent she nurtured during the MCO. "Sometimes, the ingredients for the cake weren't available especially when most of the malls were closed. I did have challenges when it came to getting the ingredients but the rewarding part of my baking journey was that I was able to bake two cakes for my parents on Mother's Day and Father's Day respectively. To date, I would say that is one of my biggest achievements as I've never dreamt of baking my own cakes for such occasions," said Jie Yi.
When asked if she would continue baking even once she gets back into her normal routine, Jie Yi said she would if she had the time.