Mass Communication students, from the School of Business, INTI International College Subang organised a Corporate Social Responsibility (CSR) project with the theme Healthy Living, Active Lifestyle for children from two orphanages in Selangor.
The one-day event, held at the college campus aimed to create awareness among children and teenagers about the benefits of healthy living and to encourage INTI students to contribute to social causes.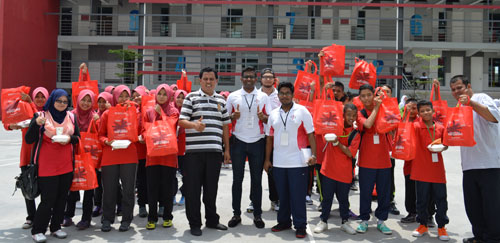 The organizing committee with the representative of the homes.
"It is important to have a healthy lifestyle; this includes eating nutritious meals, exercising and being active in sports. One of the things that we focused in this campaign was to ensure that the children learnt that leading a healthy lifestyle is not only important for them, but is also fun," said Ganesa Subramaniam, the Head of Program for School of Business.
The event was launched by the Irene Tan, Dean of School of Business, INTI International College Subang, which was followed by ice-breaking sessions, as well as aerobics and Zumba dance lessons, coached by trainers from Fitness First.
Other activities include telematch games and a futsal tournament. There were also colouring and craft activities for the younger children.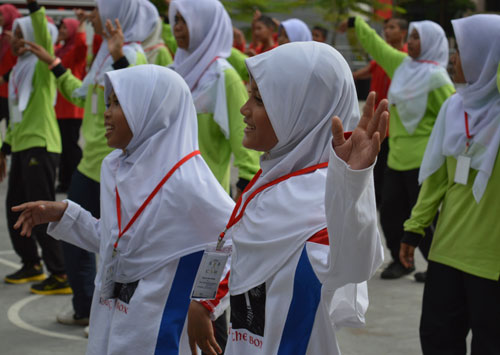 An active lifestyle is more than just eating nutritious food; it also involves exercising amongst others.
Head of Mass Communication Department, Lucinda Joseph summed up her experience with the project as both proud and humbled."At INTI we always focus to provide students with practical curriculum that is in touch with industry trends, as this will prepare them for when they enter the industry after they graduate," she concluded.
Passion for community service and giving back to society has seen many INTI students participating in charitable events and societies, on and off campus, over the years. With strong support from faculty, they are given proper guidance in realising their aspirations to help local communities.
Coupled with the right academic delivery and readily available cutting-edge facilities, INTI students are able to further enhance their learning experience by translating classroom and extracurricular activities into real life initiatives. This helps to develop their experience in event management, communication strategies and leadership development.