There is no doubt that knowledge and skills are extremely valuable today and higher education institutions have a key role in producing the future talent needed to drive Malaysia's aspirations of becoming a developed nation. Realising this, the INTI Foundation has committed itself to promoting education and fostering a culture of care since its establishment in 1996. Since then, it has been involved in initiatives and charitable projects that actively promote and enhance educational and cultural activities in Malaysia. This also includes providing financial contributions that aids in teaching and learning.
Recently, the foundation gave RM100,000 to Institut Sinaran, a higher education institution in Sabah. INTI Foundation Chairman Datuk Dr. Tan Yew Sing presented a mock cheque for RM100,000 to the President of Institut Sinaran's (IS) Board of Governors Datuk Chong Hon Len during a convocation ceremony held at Institut Sinaran on 26 November. This was witnessed by Kota Kinabalu Hakka Association's First Vice President Fong Tet Kong, Datuk Dr. Roland Chia Ming Shen, IS Chief Executive Officer Michael Chin, INTI College Sabah (ICS) Chief Executive Roselyn Chua Lian Hwa, and other distinguished guests.
In his speech, Datuk Dr. Tan Yew Sing said the contribution hoped to enhance the teaching and learning process and allow students to receive high-quality education that would then produce a pool of competent graduates for the future.
"We are taking this opportunity to give back to the community as Institut Sinaran is jointly owned by a community-based association serving the local community through the provision of private secondary school and tertiary education. Our mission is to promote education and instil a culture of care regardless of race, language, or religion," said Datuk Dr. Tan, who is also Founder and Chairman of INTI International University & Colleges.
Making a donation that goes towards educating the local community is vital to ensuring equitable continuity of learning, as well as conducive and inclusive education that motivates educators to develop creative and engaging lessons. The initiative is also expected to strengthen the relationship between ICS and IS, following an official agreement between the two institutions in July 2022 which would create a progression pathway for IS students and facilitate cooperation in areas beneficial to students.
Datuk Dr. Tan shared that ICS strives to nurture academic excellence in students and offer them practical experience to improve graduate employability.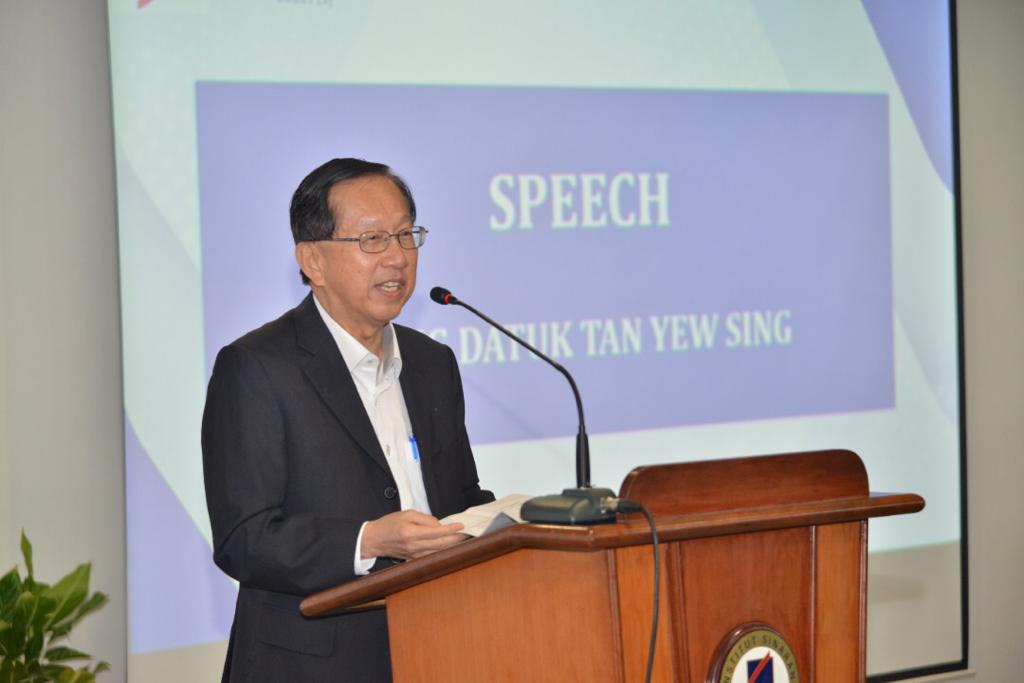 Datuk Dr. Tan Yew Sing, Chairman of the INTI Foundation, said the donation of RM100,000 was made to support of teaching and learning at Institut Sinaran.
"ICS offers courses that are high in demand such as programmes in Business, English improvement, and the hands-on Diploma in Hotel Management," he added.
Meanwhile, IS Chief Executive Officer Michael Chin expressed his gratitude for the donation and looked forward to how it would help current and future students.
"A big thank you to the INTI Foundation for their generosity and dedication to education. This contribution will go a long way to help improve teaching and learning at IS, as well as ensure the local students are able to enjoy high-quality education in a conducive environment," he said.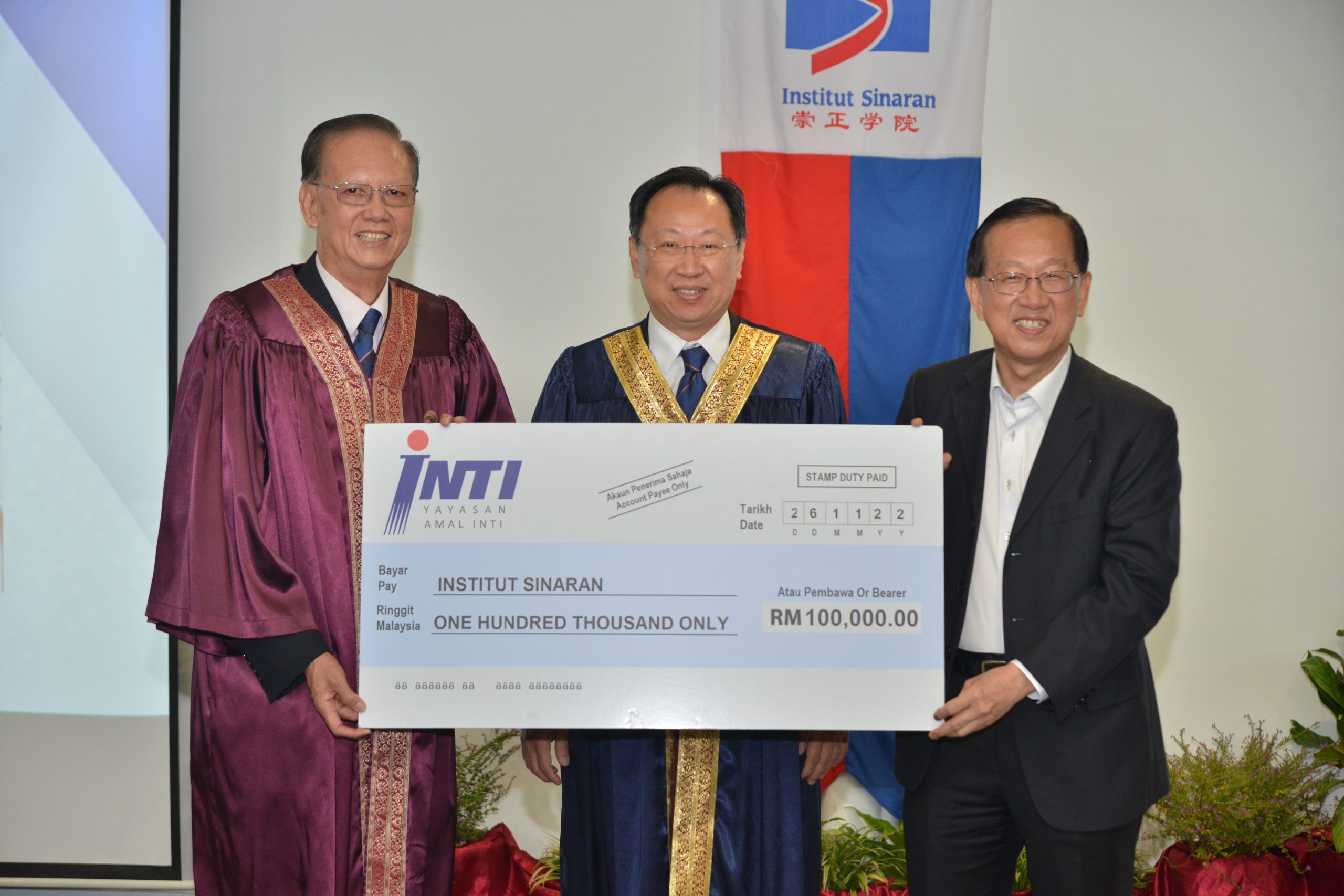 (From right) INTI Foundation Chairman Datuk Dr. Tan Yew Sing, Kota Kinabalu Hakka Association's First Vice President Fong Tet Kong, and President of Institut Sinaran's Board of Governors Datuk Chong Hon Len pose with the mock cheque.