In conjunction with Hilton Malaysia's 100th Anniversary, senior representatives from Hilton celebrated their milestone event by launching the opening of its new Hilton Training Suite for INTI's Hospitality students at INTI International College Subang (INTI).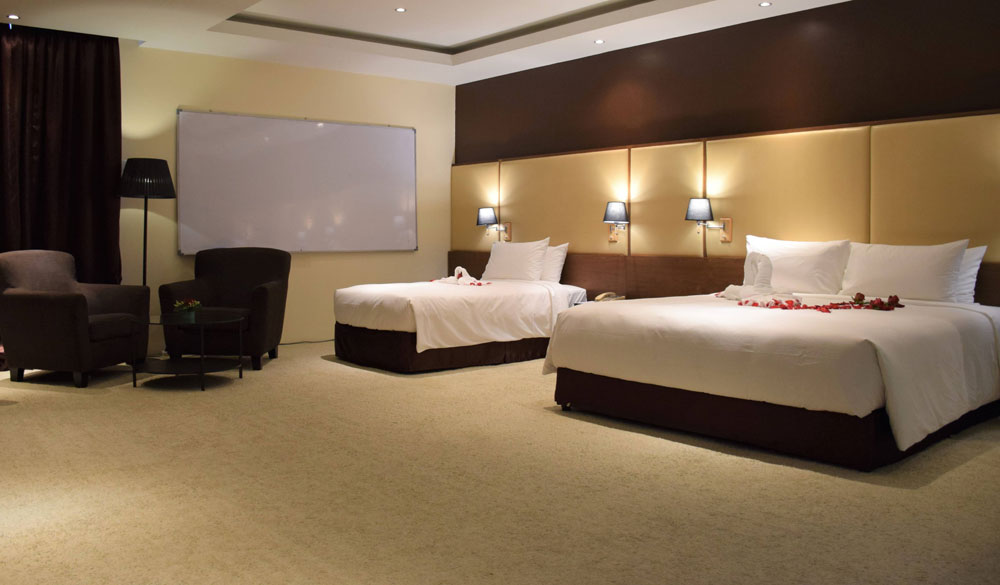 INTI International College Subang (INTI) launched their new Hilton Training Suite for INTI's Hospitality Students.
The launching ceremony cum birthday celebration welcomed Shamala Krishnan, Hilton Malaysia's Regional Director of Human Resources; Charles Marshall, General Manager of Hilton Petaling Jaya, and Stephen Magor, General Manager of Double Tree by Hilton Malaysia, who officiated the launch of INTI's training suite along with Dr. Jane Lim, Chief Executive of INTI International College Subang, and Cheng Mun Kid, INTI Subang's Dean for the School of Hospitality.
Jamie Mead, Regional General Manager of Hilton, shared that the opening ceremony of INTI's Hilton Training Suite was the perfect way to celebrate Hilton's centenary occasion.
"The hospitality industry is one of the world's fastest growing industries with predictions by the World Trade Organization expecting it to triple by next year. Given the industry's exponential growth, the industry will require many quality graduates in the future," shared Jamie.
"This launching of the suite is a timely one as it acts as a platform that will help create well-prepared and holistic graduates which we require in the industry," he adds.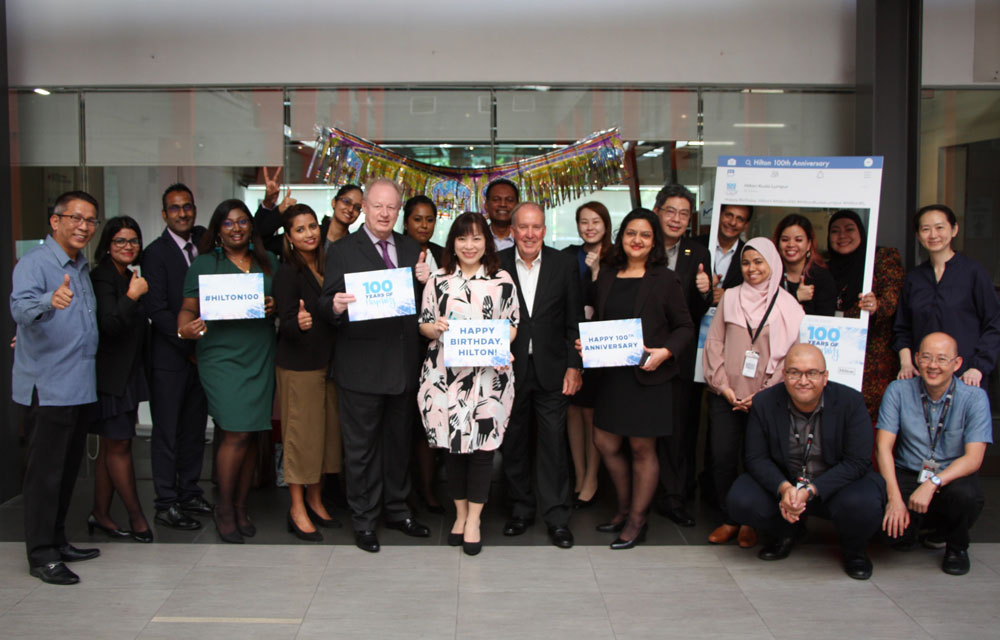 Hilton Malaysia celebrated their 100-year anniversary with INTI's representatives at INTI International College Subang.
Chiming in on the newly refurbished facility, Cheng Mun Kid, Dean of the School of Hospitality shared that the School aims to create a well-equipped learning environment that is ideal for INTI's students to gain experiences reflective of top of the world standards. A professional from the hospitality industry, Cheng stresses that gaining professional learning experiences have always been the standard that INTI adheres by.
"We have worked closely with Hilton to ensure that our training facilities align with Hilton's standards. This is to ensure that our students are fully equipped with the five-star practical training experiences, knowledge and soft skills required to thrive in the workforce, which they learn even while still studying at INTI," shared Mun Kid.
The launching ceremony included the unveiling of the newly refurbished space and Hilton's leaders were welcomed as the training suites first "guests". A cake-cutting ceremony was also held after to commemorate Hilton's 100 years of hospitality, along with a high tea which was carefully prepared by INTI's own Culinary Arts students and chefs.
Cheng concludes, "Close collaborations with industry, whether through facilities or the many work experiences we offer students are vital in the hospitality industry. As professionals in a field that requires more hands on training than most, today's collaboration with Hilton truly serves to ensure our students gain the edge they need when entering this highly competitive industry. We are grateful for all the support we have received from Hilton, and to be a part of this important centenary milestone."