Date:
2021-08-13
Time:
16:00 - 17:30
Location:
Microsoft Teams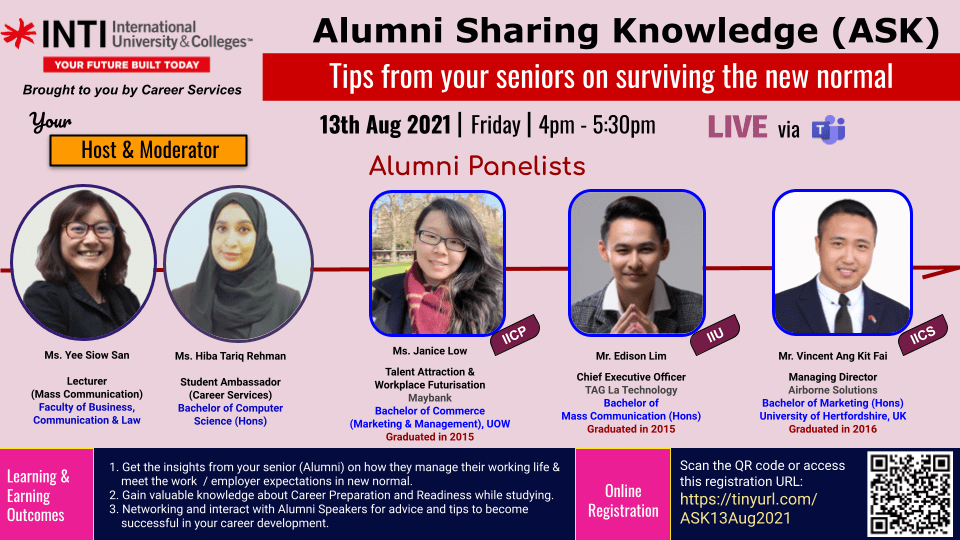 INTI is hosting an Alumni Sharing Knowledge session featuring alumni from three different campuses:
Come and join Ms Janice Low, Mr Edison Lim Huang Xian, and Mr Vincent Ang Kit Fai as they share tips on how to survive the new normal. Don't miss it!
Hashtags: #INTIFam #alumisharingknowledge #ASK #careerservice
The event is open to public. Click the registration link below to register.
+ Add to Google Calendar