Date:
2021-06-12
Time:
10:00 - 17:00
Location:
ConnectNow & ZOOMDear Students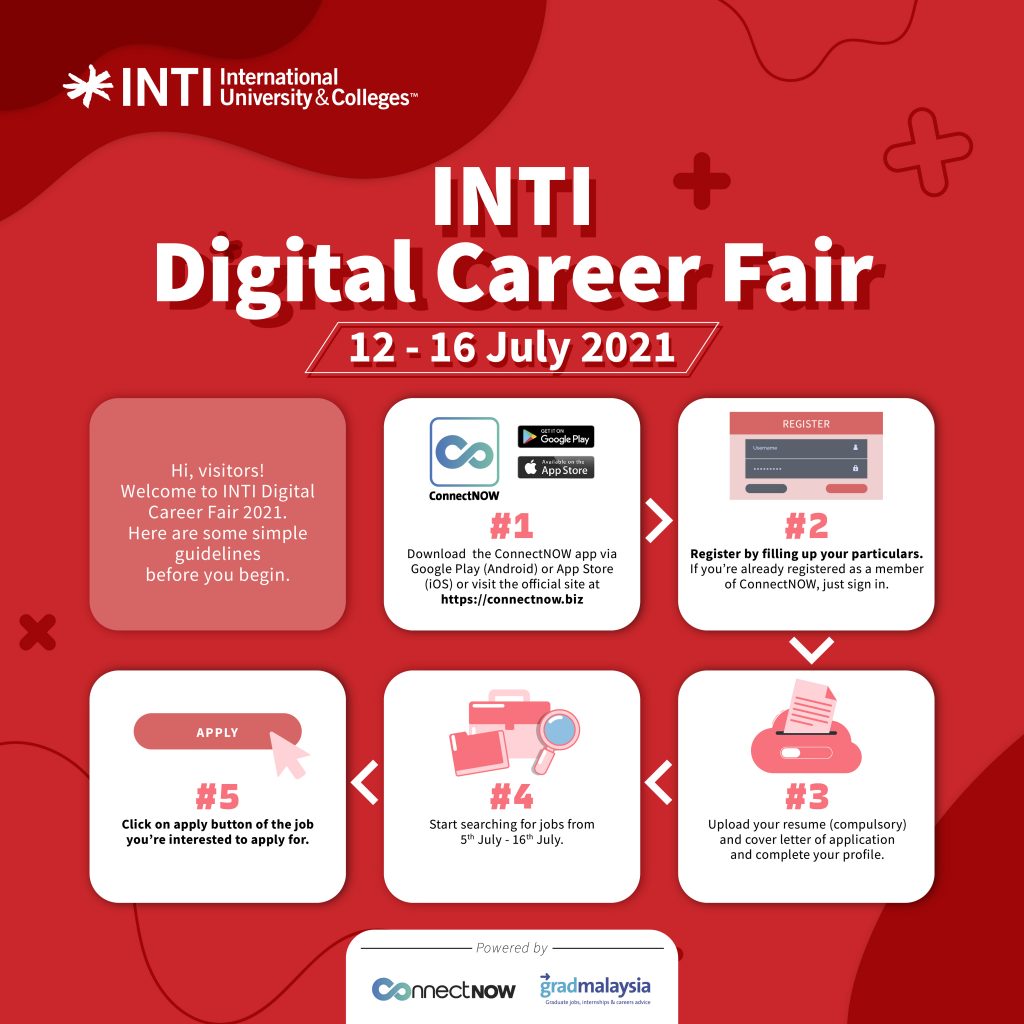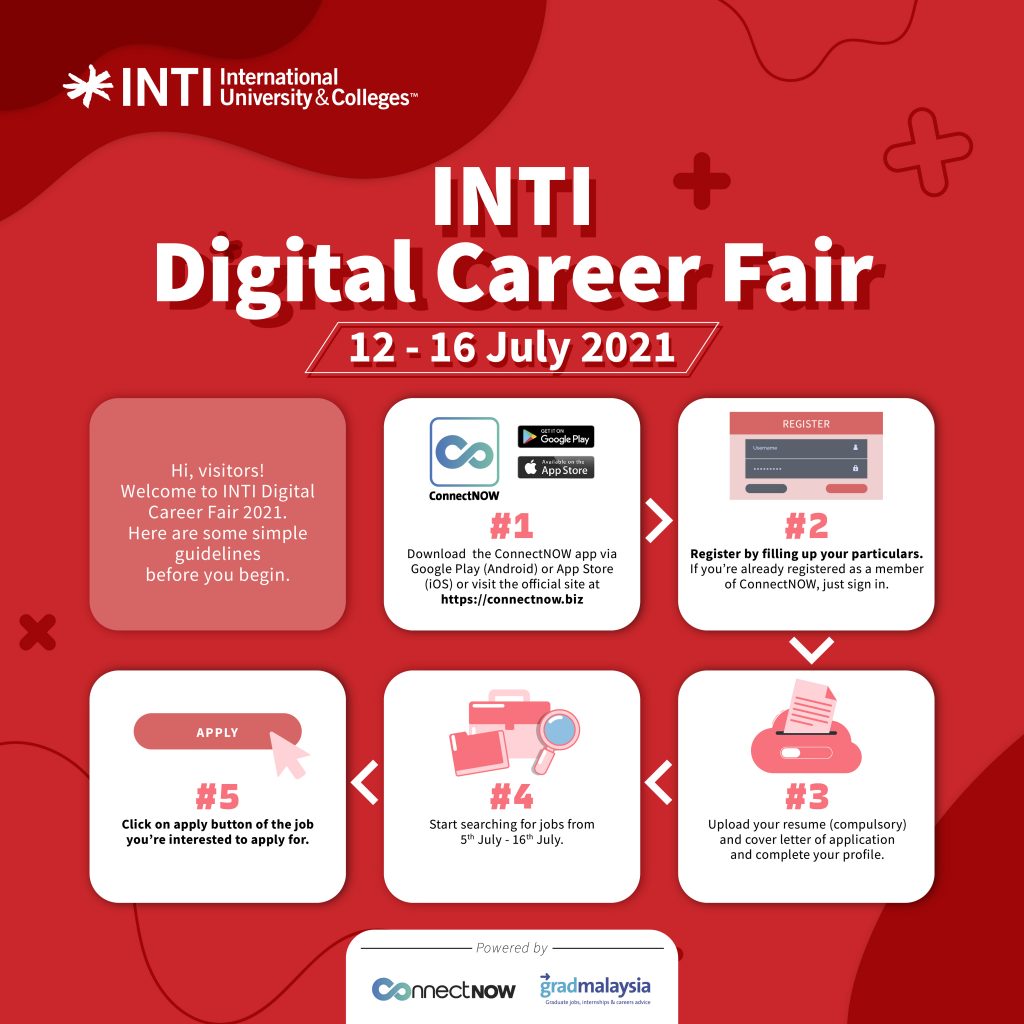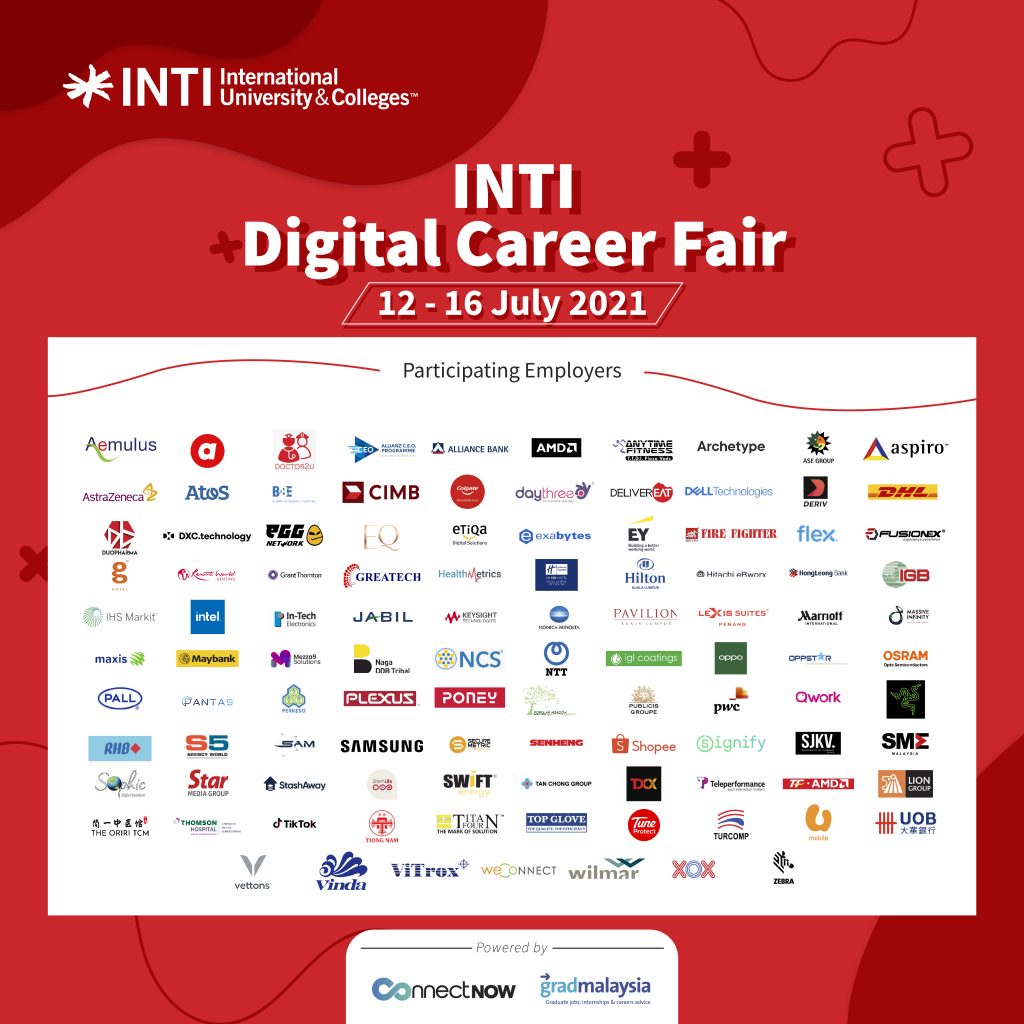 Welcome to INTI Digital Career Fair 2021, one of the most anticipated events in the INTI calendar, with 5 days of career-related activities and events from 12 – 16 July 2021. There are 107 Hiring Employers from various industry sectors offering job / internship opportunities for INTI Students.
Admission is FREE! The Employer Career Sessions (ECS) and Virtual Interview Sessions (VIS) are EXCLUSIVELY for INTI Students ONLY. You can choose the employers you want to meet and register for their sessions to secure your dream job or internship.
There are 2 Industry Employability Webinars for you to understand about the trends and skills required for the future of work post-pandemic.
Come register NOW via ConnectNow : http://bit.ly/INTIDigitalCareerFair2021
+ Add to Google Calendar