The importance and impact of Environmental, Social, and Governance (ESG) on companies is growing rapidly on a global level. As companies grapple with complex sustainability issues, there is a growing need for skilled professionals who can navigate this evolving landscape.
"The ESG agenda, which is my academic interest, is something I am deeply committed to. There is a growing need for individuals with ESG skillsets and expertise, therefore, universities must prepare to produce this specialised talent," said Dr. Wong Teik Aun, a lecturer at INTI International College Penang who has challenged himself to enhance ESG education by bringing real-life examples and inspiring industry leaders into the classroom.
Dr. Wong was recently selected to take part in the Faculty Industry Attachment (FIA) programme at Aemulus Corporation Sdn. Bhd. (Aemulus) in March to further increase his understanding of ESG. INTI's FIA programme offers academics the opportunity to gain practical experience courtesy of INTI's industry partners. The 96-hour industry attachment allows them to immerse themselves in a real-life working environment to acquire skills demanded by the industry and also to share their academic expertise.
"I believe engaging with the industry and businesses is crucial to improve my teaching and ensure that my students are exposed to knowledge and skills that are aligned with today's industry requirements," he said, adding that sharing his experience with students helps them to better understand the application of ESG principles for their future careers.
Dr. Wong, who teaches at the Centre for Australian Degree Programmes, said his 12-day stint at Aemulus, a high-tech manufacturing company, was both meaningful and insightful. He said the company implemented many environmentally-friendly practices and was enthusiastic about implementing ESG in their business operations.
"Being able to see how the principles of ESG are applied in the workplace and also conduct a case study of a Malaysian company has given me a new perspective and fresh ideas to share with my students," he said.
Dr Wong, who holds a Doctor of Philosophy (PhD) in Corporate Social Responsibility, leveraged his expertise to conduct a comprehensive case study on the ESG thought and practice at Aemulus to delve into the company's understanding and implementation of ESG principles.
"I used an inductive, anthropological, 'deep dive' case study approach, employing qualitative and multiple data-gathering methods to ensure a thorough analysis of the company's ESG practices," he said.
According to Dr. Wong, this approach uncovered valuable insights into the company's commitment to sustainability and how it integrates ESG considerations into its business operations.
"The findings were presented to key decision-makers who were pleased with the presentation and the results. They concurred with the findings and even asked for my advice and ideas on areas of improvement," said Dr. Wong.
He said it was a significant validation of his educational interest in the field, and it gave him a sense of satisfaction knowing that he had contributed to the company's development.
Dr. Wong also expressed an interest in authoring an academic paper on ESG to share the knowledge and experience obtained from his FIA programme at Aemulus.
"I can bring an actual case study from a manufacturing company into my classes and give students a real-life example of how ESG is practised by the staff. I also hope to use the knowledge obtained from this programme as a topic in future international engagements," mentioned Dr. Wong, adding that he hoped it would help students understand the importance of ESG in business and how it can be implemented.
Dr. Wong, who has been with INTI International College Penang for the past 10 years, has a diverse professional background that includes experience in banking, property, and consultancy prior to his career in education.
He encouraged fellow lecturers interested in taking part in the FIA programme to be prepared and possess the relevant expertise. Being flexible and having an open mindset when entering a different corporate culture and setting is also important, he added, as it would maximize learning opportunities and facilitate knowledge exchange.
"Be open to new experiences and be willing to learn from industry professionals. It will broaden your perspectives and benefit students in the classroom," he said.
To conclude, Dr. Wong shared that FIA programmes strengthen academic competencies, especially in business-related fields, as it offers practical case studies and industry examples that supplement textbook knowledge. As a result, it enriches the lecturer's wealth of experience, academic expertise and research and serves as a valuable resource in guiding students for future internships and careers.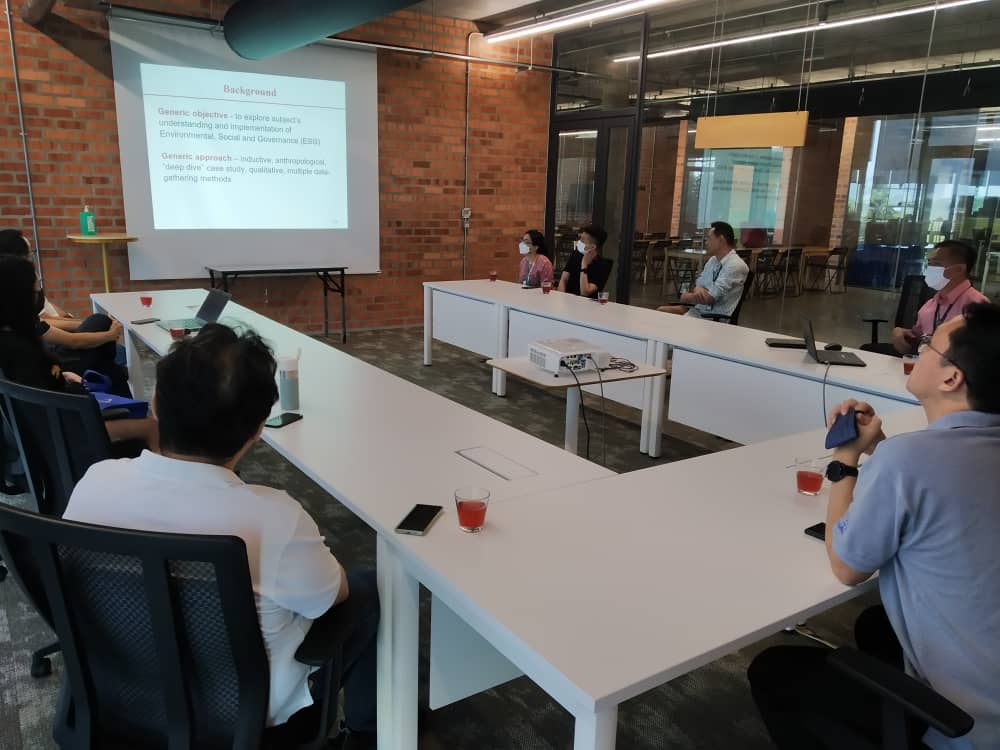 A presentation to Aemulus' senior management team on Dr. Wong Teik Aun's case study.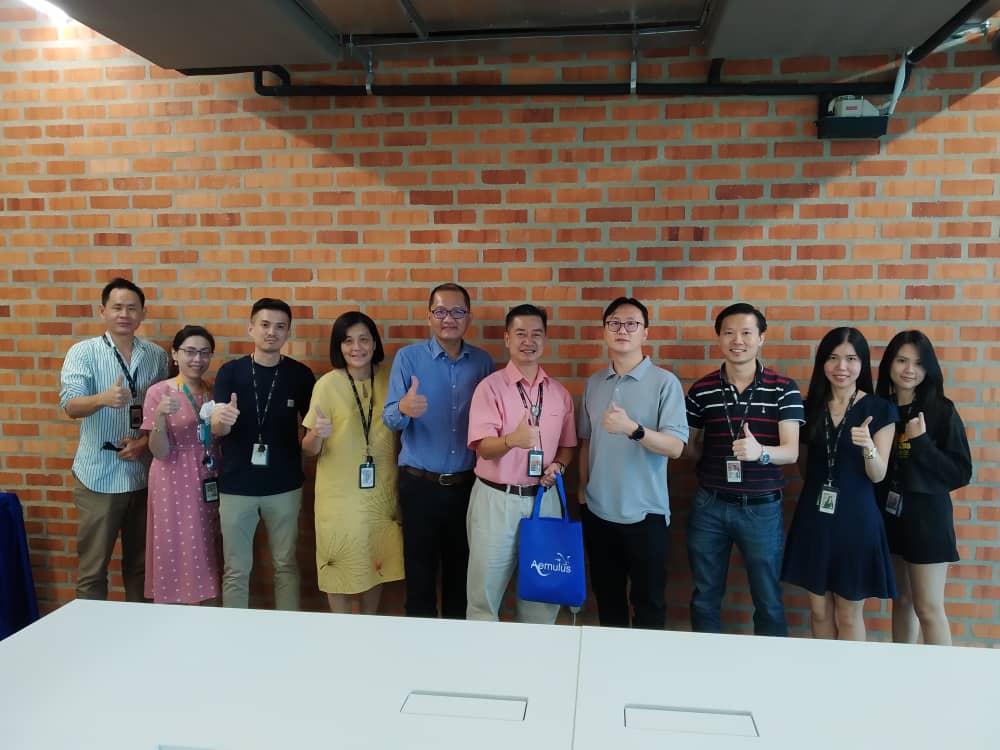 Dr. Wong Teik Aun (holding blue bag) posing for a group photo with the Aemulus team.