INTI College Sabah now offers an internal "twinning" option for final year students to transfer to sister campus INTI International College Subang. The cross-city collaboration aims to expand future employment opportunities for students by exposing them to a wider range of employers in the Klang Valley through INTI's integrated internship module.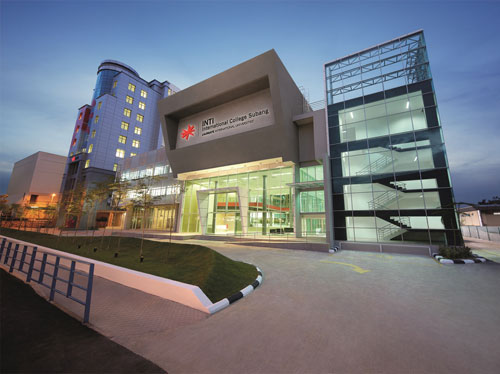 Exterior of INTI International College Subang (INTI)
With growing competition both locally and globally, moving to Malaysia's largest business hub enables students to access multinational employers early in their careers and to leverage INTI's internships as a foothold into full time employment. On-campus programmes such as career fairs, leadership talks, and career workshops also help students gain an edge in their careers, with 25% of INTI students securing jobs even before they graduated in 2015 (as validated by BDO Governance Advisory).
Roselyn Chua, Chief Executive of INTI College Sabah explains, "This cross-city collaboration leverages our national network of campuses and opens up career opportunities for our students. Moving to the Klang Valley not only exposes them to a new environment, but to a wider pool of students, faculty and industry partners who help them diversify their perspectives and experiences. Subsequently, through internships and INTI's strong partnership with more than 450 industry partners, students gain access to a broader range of employers, many of whom are headquartered in the Klang Valley."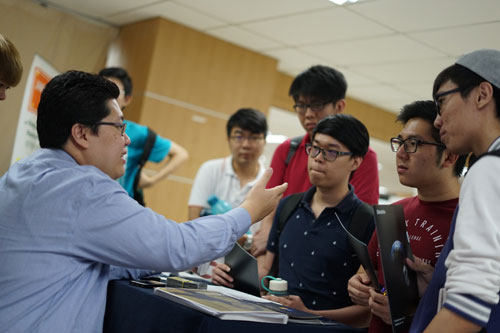 Internships and on-campus career programmes provide opportunities for students to engage with employers and understand the expectations of the workplace
To support Sabahan students who wish to complete their programmes at INTI International College Subang, and recognising the increased cost of living when moving away from home, INTI has arranged a 30% tuition fee waiver applicable to second year students from INTI's Diploma in Business and third year students pursuing the 3+0 University of Hertfordshire degrees offered at both campuses.
"Thanks to the equal quality and credibility of our programmes, transferring between campuses is an almost seamless experience. Modules and credits are identical, enabling Sabah students to easily integrate and work alongside their Subang counterparts right from their very first day of classes. Additionally, moving to the Klang Valley while still studying provides a safe transition for students to familiarise themselves with the region, while having dedicated lecturers and staff to assist and guide them," shares Timothy Bulow, CEO of INTI International University & Colleges.
Roselyn concludes, "This additional pathway enables students to experience both regions and to adapt to the expectations of diverse workplaces. It helps them to broaden their perspectives and learn from various leaders – opportunities that have helped 98% of INTI students to receive job offers within six months of graduating and 82% to receive higher salaries than the market average in 2015, as validated by BDO Governance Advisory."