As 2021's International Women's Day campaign asks for everyone to commit to calling out gender bias and inequality in their daily interactions this year, the campaign also calls to celebrate women's achievements1. In line with IWD's campaign theme, INTI International University & Colleges (INTI) celebrates its alumna, Wikhe Foong, who currently owns and runs a polymer-clay based business of her own.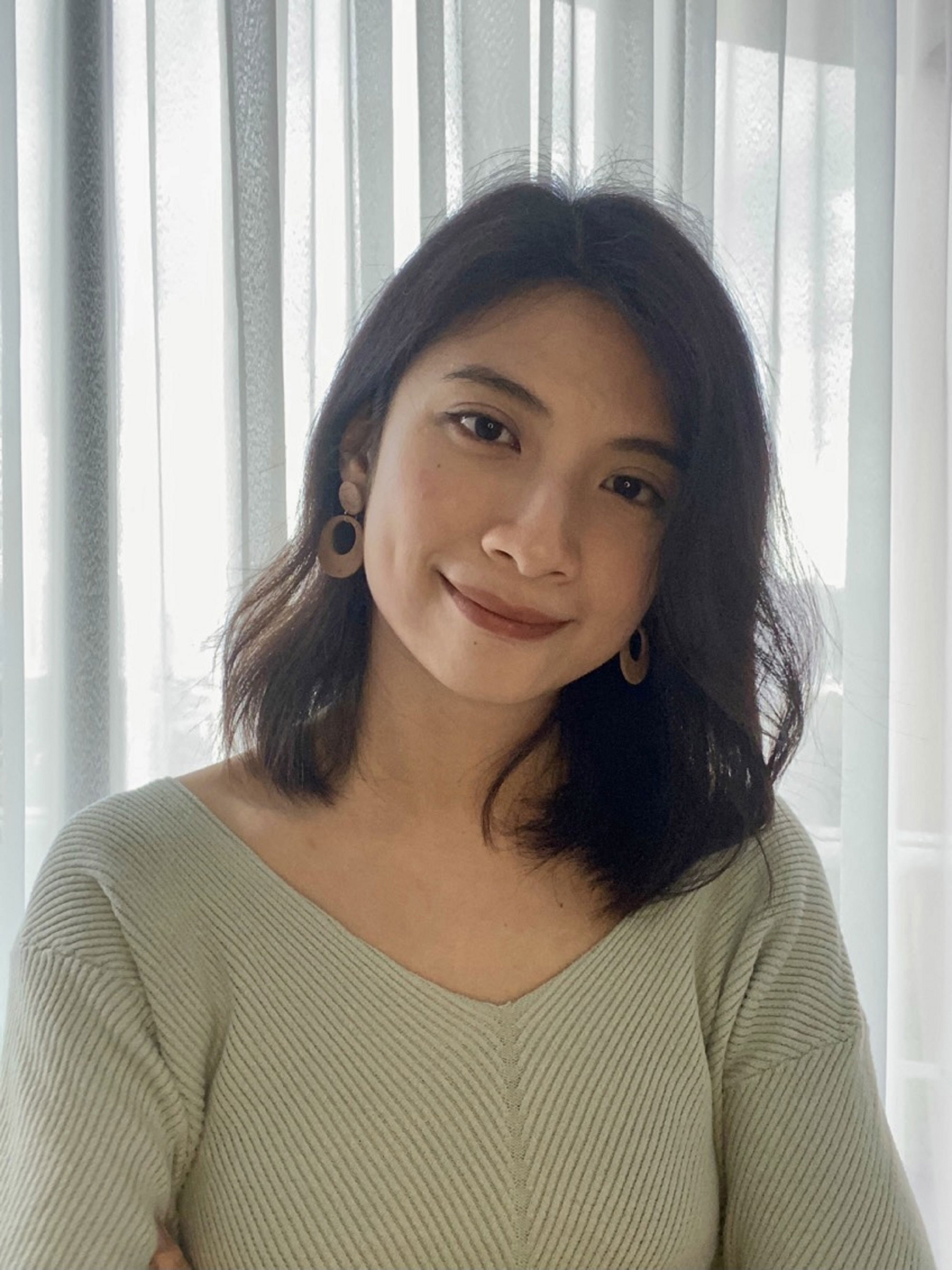 Wikhe Foong is founder and owner of Miss Dainty Co, a polymer-clay based online business.
When the 29-year-old former financial analyst first tendered her resignation in January of 2020 to focus on her polymer hustle, little did she know that the stars would work to her favour in the following months.
"I did not expect to restart my business during a time when online businesses were booming due to the epidemic."
"Personally, it felt like a stroke of luck because there were increased marketing opportunities created by broadcasting stations and bigger organisations such as Maybank who wanted to help promote local businesses and entrepreneurs like myself," said the founder and owner of Miss Dainty Co.
Wikhe shared that as a result of the opportunities, she managed to collaborate with Fly FM's #SupportLokal initiative, which helped increased her brand's visibility and expand her customer base online. Her efforts in completing a few marketing and digital advertising online courses also paid off when she saw more demands for customised earrings, keychains, pins, and other accessories on her Instagram.
When asked how her journey as a female business owner has been, Wikhe shared that she did not experience any biasness or sexism so far because she believes that modern society has grown increasingly accepting of female entrepreneurship. However, she shares that traditional gender roles and expectations, particularly in the domestic spheres, prohibits her from spending as much time as she wants on herself and on her business.
"While I am equally as busy as my family members who also have to balance between managing a house and full-time jobs, I am still expected to take on more household chores and responsibilities because of my gender."
"The expectation that a woman or daughter is mainly responsible for taking care of the house while the men or son supports the family financially, needs to shift and improve," said the former Diploma in Business Administration alumna from INTI International College Penang.
Despite her frustrations, Wikhe shares that her biggest supporters are also her family, acknowledging her fiancée and younger sister who have been her rocks.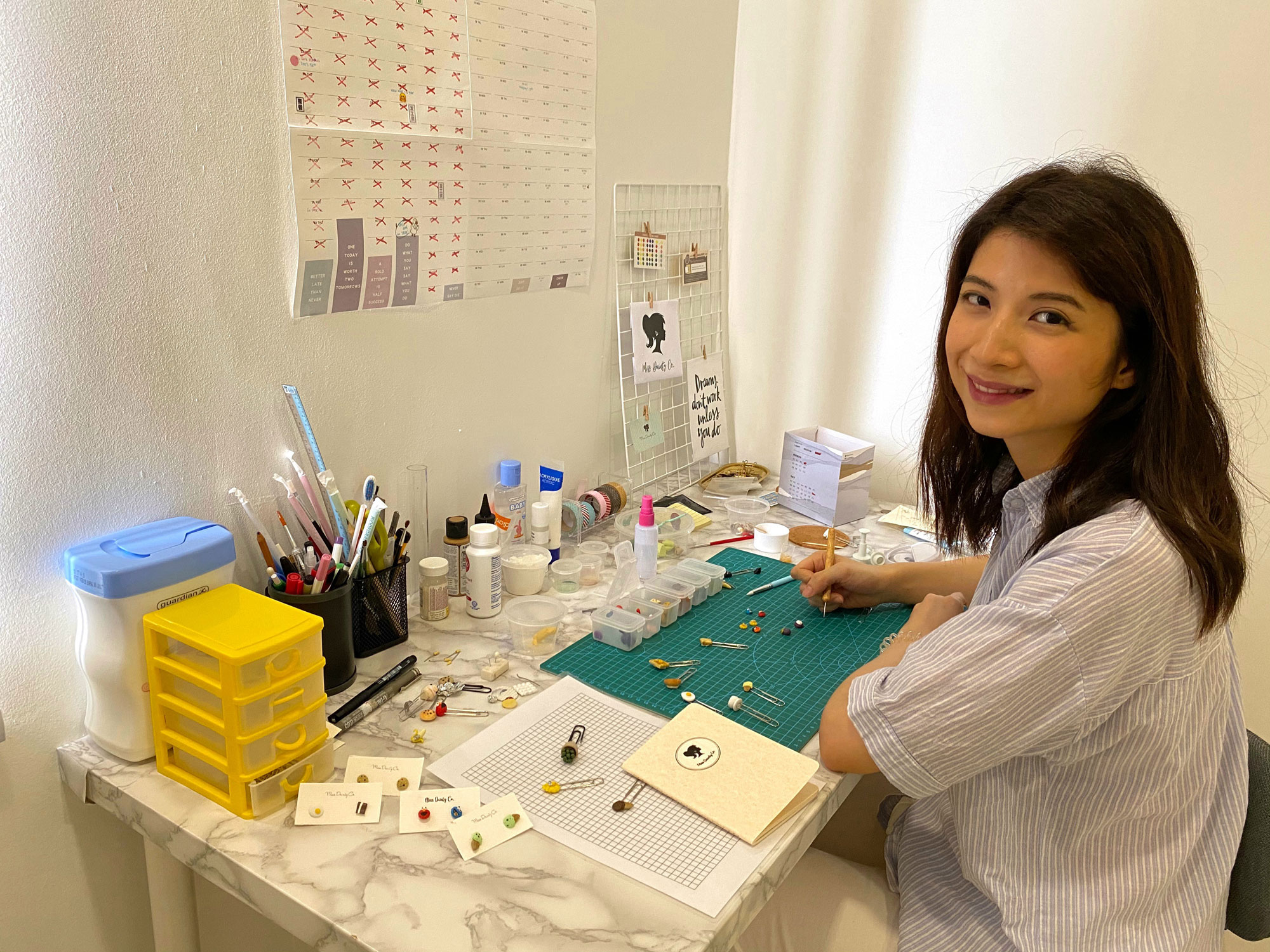 Wikhe has been working hard from home, customising clay-based accessories for her customers and running her online business during the pandemic.
Describing her experience as an entrepreneur during the pandemic, Wikhe shares that it has been a journey full of learning and wonderful experiences thus far. She expressed that she has never felt happier and energised to bring her passion to the next level, and she intends on staying dedicated to her business and possibly expanding it across South East Asia in the next three years.
"After the pandemic, particularly, there have been many other polymer-clay based businesses who have been growing in Malaysia. With Miss Dainty Co, I try to stay ahead of the game by increasing customised requests instead of simply selling my own designs.
"This strategy has helped boost my marketability and I credit this lesson to my time at INTI, along with the courses I've taken online," exclaimed Wikhe, who also shared that she has received requests to carve clay accessories of her customer's pets.
When sharing her words of wisdom and encouragement to other budding female entrepreneurs, Wikhe encourages them to never give up and to continue trying new things until they have discovered their passion.
"I ran two online businesses prior to Miss Dainty Co and I failed with both of them. If I did not persist on, I would not have been able to celebrate the successes and joys I have had so far," said Wikhe.