Communicating across digital platforms such as email, social media, web forums, and even attending online classes can lead to misunderstandings and unintentional arguments. As we are unable to fully gauge the body language and intonation of the other person, online communication becomes a challenging and delicate matter. Knowing online communication etiquette, or "netiquette", is a code of good behaviour that guides us to be better communicators on the Internet.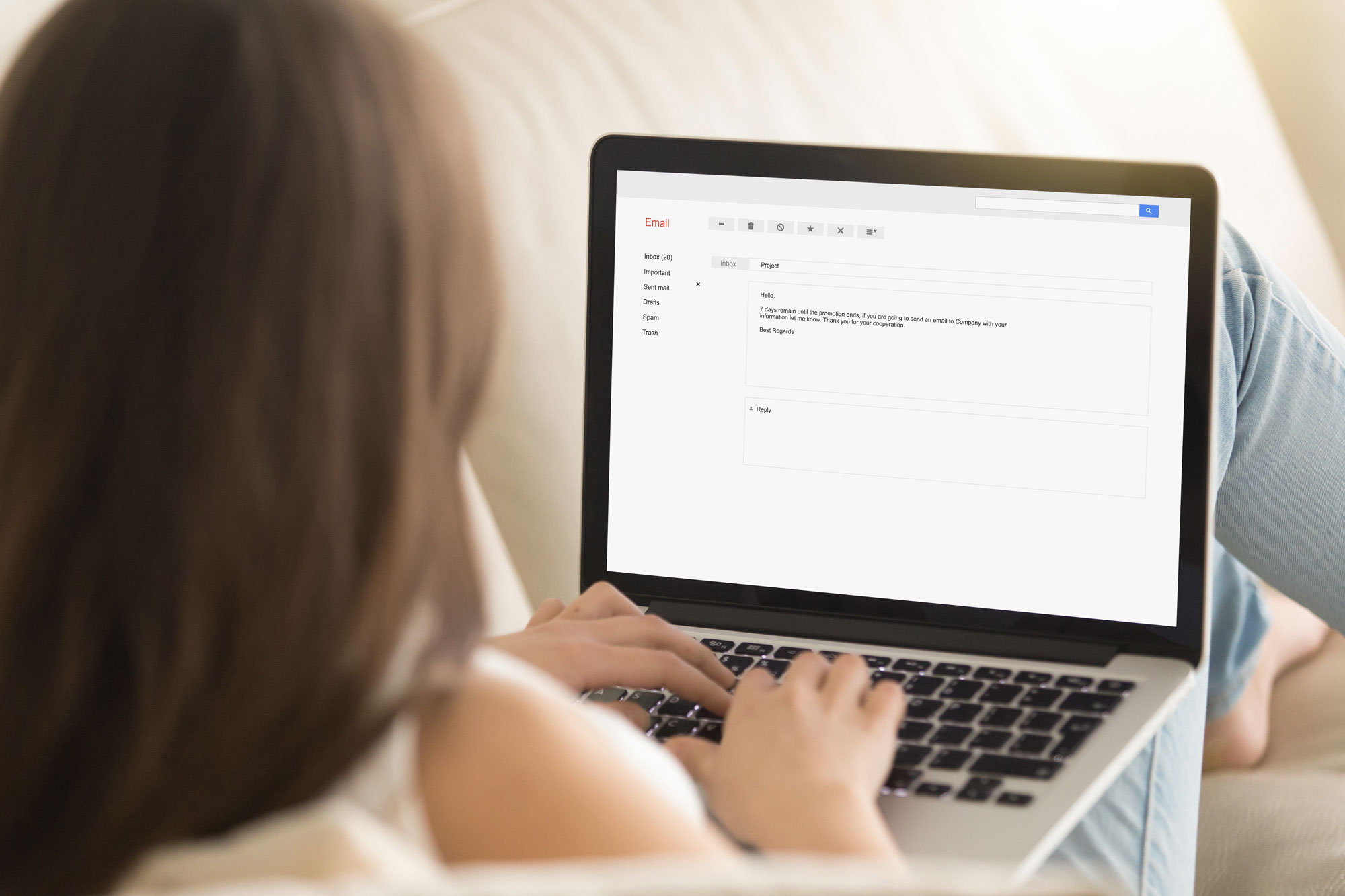 Woman typing an email following the netiquette rules
Here are 5 basic netiquette rules:
1. Be Aware of Your Tone
What may sound appropriate to you, may not sound the same for the recipient. For example, when a student sends an assignment query email to an academic professor, writing in the form of a question is deemed more polite and respectable than writing in the form of an instruction. Knowing your place and acknowledging theirs will establish social boundaries, creating a platform for mutual respect to develop. Before sending out your message, read aloud to hear how your message sounds like at the other end.
2. Humour is Subjective
Each person has a different sense of humour. When conveying humour online, take advantage of typography, punctuation and emojis for explicitness. In fact, to "overcommunicate" is encouraged in online communication, especially if you don't know the person well. Humour can break the ice in a conversation, but it can also lead to a communication breakdown when ill-received.
3. Consider Your Target Audience
In this period of self-isolation at home, video calling is the new norm. Think of who you're communicating with online. If it's with your supervisor, not only should you be extra mindful of your language, visual aspects such as your body language will convey your attitude towards him or her. Another good example of keeping in mind your targeted audience is when you're invited for a job interview via video call. To make a good impression on the interviewer, consider your choice of language, dress code, and facial expressions when communicating over the video call.
4. Read the Rules and Guidelines
Good Internet etiquette also means adhering to online etiquette rules set by the administrator. Some lecturers, for instance, will set netiquette rules for students to take note of when attending online classes. Be sure to read the rules and guidelines posted by your lecturer prior to the day of your class, if any. Apart from that, being punctual and muting your microphones during the lesson are unspoken rules when attending an online class. Establishing good netiquette for online classes ensures smooth two-way communication between the educator and student, creating a positive online classroom experience for all.
5. Be Forgiving
Most of all, be forgiving. Not everyone has the intention to hurt you when communicating digitally. When in doubt, ask for clarification from the person you're communicating with. If you're unable to because of certain circumstances, give them the benefit of doubt and move on. Misunderstandings are bound to happen, but do not let a potentially hazardous message pass by either! Exercising online etiquette requires going the extra mile to avoid words that are deemed harsh and unnecessary. There are many ways to convey the same message, with politeness being the safest mode of communication.
Although there is no fixed set of netiquette rules, it is imperative to consider how our online behaviour and word choices can have an impact on the receiving end.
Interested in the psychology behind communication processes? INTI International University & Colleges offers an extensive range of Communication studies as well as Psychology programmes to understand the human mind and self-expression, as well as researching on ways to implement contextual communication skills in a diverse marketplace.
For more information, kindly visit https://newinti.edu.my/academic-programmes/.