Global Recognition and Achievement
Global Recognition & Achievement
Awarded to INTI INTERNATIONAL UNIVERSITY & COLLEGES for: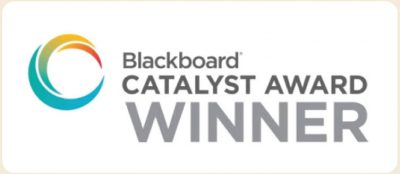 DRIVING PROFESSIONAL DEVELOPMENT (2017)
In recognition of the drive towards building capacity for faculty for the last few years, strategic and innovative professional development plans, building of key competencies, and commitment to ensure that faculty are adequately trained and supported.
LEADING CHANGE (2018)
Achieve the honoured distinction of being among a select group of winners in the Blackboard community to receive this award.
This award program is designed to enhance the visibility of the innovation taking place at the institution and to recognize the efforts that teaching and learning staff are making that directly impact teaching and learning programs at the institutions.