INTI International College Kuala Lumpur
Set in the centre of Malaysia's business capital, the INTI International College Kuala Lumpur campus is designed to bring out the best in our students. Offering industry-relevant programmes in collaboration with our international partners allowing them to become tomorrow's leaders.
Celebrated as the Centre of Excellence for business education and working professionals, the campus empowers you to chart your way forward as you pursue your career through international exposure, innovative learning and individualised development plans.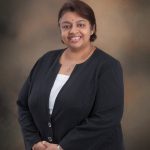 Ganeshwari Thangarajah
Chief Executive
Prior to being appointed as Chief Executive for INTI International College Kuala Lumpur in March 2021 , Ganeshwari Thangarajah comes with vast experience from the Education Industry and served in several roles in INTI since 2004.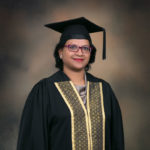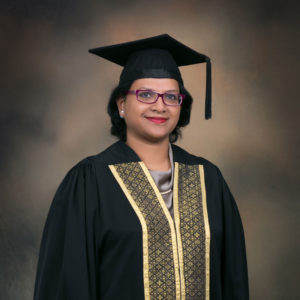 Sharon Lourdes
Dean, School of Business
Ms Nor Athira binti Azlan
Head of Programme, Information Technology
Vasanthakumar Gunasekaran
Head of Programmes, Certificates & Diploma
Kelvin Tang Lim Tek
Head of Programmes, Accounting & Finance
Gurprit Singh Sarjit Singh (Joel)
Head of Programmes, Business Administration and Marketing
Mohamad Taufik Amarasikin
Student Services, Student Affairs & Counsel
Teaching & Learning Facilities
11 interactive multimedia equipped classrooms
Comprehensive student library
Auditorium with over 80 seat capacity
Student lounge & facilities
Computing Facilities
Mac powered labs
Campus-wide Wi-Fi internet access
Ground Floor, Menara KH, Jalan Sultan Ismail,
50250 Kuala Lumpur,
Malaysia
Suria KLCC – 2.5km away
Picture from kuala-lumpur.ws
Pavillion Shopping Centre – 400m away
Picture from kuala-lumpur.ws
Fahrenheit 88 – 900m away
Picture from fahrenheit88.com
Batu Caves – 13.4km away
Picture from mir.com.my
National Museum – 2.9km away
Picture from makemytrip.com
Dataran Merdeka – 2.9km away
Picture from weebly.com
Bird Park – 4km away
Picture from spy.my
At INTI International University Kuala Lumpur, you will find your home at close distance from our campus.
The Awana Puri Condominium provides easy accessibility to public amenities such as trains, buses, taxis, eateries, and shopping complexes.