At INTI, We Mean Business
Our programme gives you just that. The extra boost you need to take your career to the next level and beyond.
Designed for working professionals, our programme emphasizes on foundational values and ethical leadership skills that are essential to help you succeed in today's diverse society and expanding workplace.
Postgraduate Qualifications to Advance Career
Diploma / Degree Qualifications to Broaden Prospects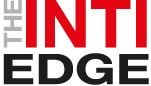 To find out more about The INTI Edge, click the boxes above.
Our Partner Universities
Sydney Business School,
University of Wollongong
(SBS-UOW), Australia
University of Hertfordshire, UK
Coventry University, UK
Sydney Business School, University of Wollongong (SBS-UOW), Australia
The Sydney Business School, University of Wollongong (SBS-UOW) was established in 1997 as an independent faculty that builds on the traditional strength and reputation of the University of Wollongong. Our hallmark is our strong focus on leadership and our commitment to developing in our students the ability to negotiate complex business environments. The School has a strong and dynamic faculty committed to excellence in teaching and research, and to strengthen partnerships with industry, business and government. SBS-UOW has also built a strong research focus with diverse interests across business related disciplines, including health services, supply chain management, business wellbeing and survey research methodology.

SBS-UOW's Advantage
QS Global ranked SBS-UOW in the top 200 Business Schools in the world in its 2012/2013 report
The London-based International Graduate Forum (IGF) has ranked the Master of Business Administration degree number one in Australia in its new rankings published in CEO magazine.
QS ranking system for business schools, called QS Business School Stars, has given the SBS-UOW a four-star ranking.
2012-13 QS Global 200 Business Schools report – 43 in the world for Corporate Social Responsibility and 48 in the world for international management and 50th in the world for marketing.
SBS-UOW MBA is ranked 3rd in Australia and 13th in the Asia Pacific region in the 2012/2013 QS Global 200 Business School Rankings
University of Hertfordshire, UK
Our collaboration with the University of Hertfordshire gives you an added edge of qualification from one of UK's best universities. An award-winning business educator, the University of Hertfordshire has been touted as the top new University for teaching and learning.

The University of Hertfordshire is one of the top 100 universities in the world under 50 years old according to the Times Higher Education 100 under 50 rankings 2013.
Ranked 52/100 in the Times Higher Education list of the 100 most international universities in the world published in January 2014.
The University is one of the top 20 universities in the world to study animation according to this month's 3DWorld magazine (April 2012)
Source:
www.herts.ac.uk
Coventry University, UK
Coventry University is a forward-looking modern university with a proud tradition of providing high quality education with a focus on multidisciplinary research. Its commitment to the social side of learning, supported by dedicated and professional staff, has become a hallmark of the University. INTI is proud to collaborate with Coventry University to give students an added edge of qualification to advance in their careers.
Modern University of the Year – The Times and Sunday Times Good University Guide 2014
Among the world's top 4% institutions – QS World University Rankings
Ranked 27th in the UK – The Guardian University Guide 2015 – ahead of nine Russell Group Institutions
Ranked 45th in The Times and The Sunday Times Good University Guide 2014
94% graduate employability and further study rate – DHLE Survey 2011/12
91% student satisfaction in the National Student Survey 2014 – 5% higher than the UK national average
Source:
www.coventry.ac.uk